Signet Jewelers Announces $625 Million Share Buyback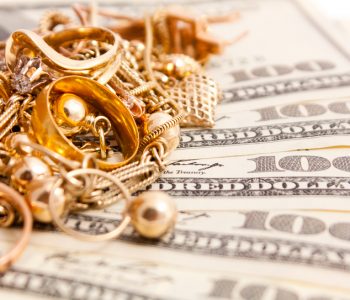 Shares Tumble After Disappointing Earnings
Signet Jewelers Ltd. (NYSE:SIG), the world's largest retailer of diamond jewelry, said it will repurchase up to $625 million in common stock either in the open market or through privately negotiated transactions.
The jeweler will fund the share buyback from proceeds it will receive through the sale of its convertible preferred shares to Leonard Green & Partners, L.P., a private equity firm, the company said in a statement today on its website. (Source: "Signet Jewelers Announces Strategic Partnership with Leonard Green & Partners," Signet Jewelers Ltd., August 25, 2016.)
"Demonstrating our confidence in our company, we repurchased nearly four percent of our outstanding common stock during the quarter coupled with purchases by our Directors and Officers," Mark Light, chief executive officer of Signet Jewelers, said in the statement. "As announced, and in a further demonstration of confidence in our company, LGP, one of the world's preeminent retail investors, agreed to purchase a $625 million stake in Signet. Finally, our credit review process is proceeding according to plan."
The announcement of share buybacks and Leonard Green's investment in the company coincided with Signet's second-quarter earnings, showing sales at its open stores had unexpectedly declined; same-store sales fell 2.3%, while total sales dropped about three percent to $1.4 billion from the same period a year ago. Diluted earnings per share for the second quarter was $1.06. (Source: "Signet Jewelers Reports Second Quarter Financial Results," Signet Jewelers Ltd., August 25, 2016.)
"We are disappointed by our Q2 results and market conditions have been challenging particularly in the energy-dependent regions. This has contributed to a downward revision in our annual guidance," Light said.
Signet noted that weakness in sales would continue, cutting its outlook for the year and predicting a same-store sales decline of one percent to 2.5% after predicting a two percent to 3.5% increase in May.
Signet's shares tumbled after it cut its forecast, plunging 13% in New York, where they were at $82.89 from a May 29 high of $108.37.
For the quarter ended July 30, Signet reported income of $81.9 million, or $1.06 a share, up from $62.2 million, or $0.78 a share, from the same period a year ago. Revenue fell 2.6% to $1.37 billion. Analysts projected $1.45 in adjusted earnings per share and $1.44 billion in sales, according to Thomson Reuters. (Source: "BRIEF-Signet Jewelers posts Q2 adjusted earnings of $1.14/share," Reuters, August 25, 2016.)