Sibanye Gold Boosts Dividend, Taking Lead From Peers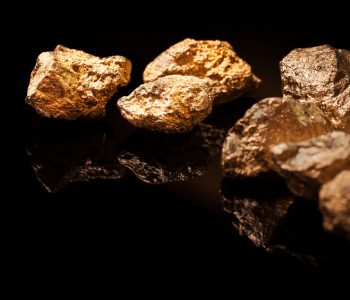 gold prices gold stocks
Mining Company Sees Profits Rise 85%
Sibanye Gold Ltd. (ADR) (NYSE:SGBL), South Africa's biggest producer of gold, raised its first-half interim dividend payout to 0.85 rand per share from 0.10 rand per share after reporting a jump in profit.
Sibanye said its profit surged 85% to 333 million South African rand ($23.7 million) in the six months to June 30 as the gain in gold prices brightened the financial outlook for the mining company.
"Sibanye again demonstrated its commitment to paying an industry leading dividend, declaring an interim dividend of 785 million rand," the company statement said. (Source: "Sibanye operating profit boosted by higher production and gold price," Sibanye Gold Ltd., April 25, 2016.)
Sibanye's financial improvement follows a similar rebound in profitability for other, much bigger mining companies, including Harmony Gold Mining Co. (ADR) (NYSE:HMY)  and AngloGold Ashanti Limited (JSE:ANG), the world's third-largest metal mining company.
Highly leveraged gold producers cut dividends as the price of the precious metal remained largely depressed after the financial collapse of 2008. Their fortunes are reversing, as the gold price has traded higher over the past year.
This year, a rally in bullion prices, coupled with the rand's weakness against the U.S. dollar, contributed to an improved bottom line when translated into the local currency.
The gold price climbed 31% to 603,427 rand a kilogram and a five-percent increase in gold production boosted the gold division's operating margin by 125% to 5.3 billion rand ($346 million) from 2.4 billion rand ($199 million) for the comparable period in 2015, the company statement said. (Source: Ibid.)
The company produced 746,800 ounces of gold in the first half, up 4.6 % from the same period in 2015. All-in sustaining costs fell 20% to $908 an ounce.
"Barring any unplanned disruptions, Sibanye's Gold Division should deliver a significantly improved performance in the second half of the year and production guidance of 50,000kg (1.6Moz) remains unchanged," the company said in the statement.
Total cash cost is forecast at approximately 355,000 rand per kg, or $760 per ounce, and the all-in sustaining cost is forecast at approximately 425,000 rand per kilogram ($910/oz). The capital expenditure forecast also remains at 3.9 billion rand ($270 million). (Source: Ibid.)
Sibanye Gold's American fell 1.5% during New York trading, following its 45% jump in the past three years.