Altria Group Raises Quarterly Dividend by 8%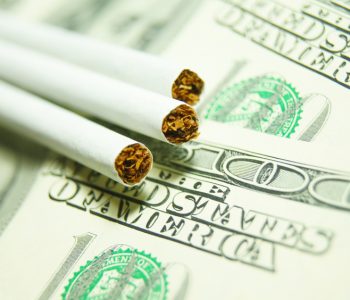 Parent of Philip Morris Sees Better Profit in 2016
Altria Group, Inc. (NYSE:MO) today said its board has approved to increase the regular quarterly dividend payout by eight percent to $0.61 per common share from $0.565 per common share for the same period a year ago. The quarterly dividend is payable on October 11 of this year to shareholders of record as of September 15. (Source: "Altria Increases Quarterly Dividend by 8.0% to $0.61 per Common Share," Altria Group, Inc., August 25, 2016.)
After the increase, the annualized dividend payout is $2.44 per common share, representing a yield of 3.7%, based on Altria's closing stock price of $66.33 on August 19.
"Today's dividend increase reflects Altria's intention to return a large amount of cash to shareholders in the form of dividends and is consistent with Altria's dividend payout ratio target of approximately 80% of its adjusted diluted earnings per share," the company statement reads. (Source: Ibid.)
Altria is the parent company of one of the largest tobacco brands, Philip Morris USA (NYSE:PM), as well as John Middleton, Inc.; U.S. Smokeless Tobacco Company; and Philip Morris Capital Corporation.
While announcing its second-quarter earnings last month, Altria raised its guidance for 2016 full-year adjusted diluted earnings per share (EPS). (Source: "Altria Reports 2016 Second-Quarter and First-Half Results; Raises Full-Year Earnings Guidance," Altria Group, Inc., July 27, 2016.)
The EPS is expected to fall within a range of $3.01 to $3.07, representing a growth rate of 7.5% to 9.5% from an adjusted diluted EPS base of $2.80 in 2015.
Altria's first-half reported that diluted EPS increased 17.6% to $1.47 and second-quarter adjusted diluted EPS  increased 9.5% to $0.81. The second-quarter adjusted diluted EPS does not account for the influence of special items.
"Altria had strong 2016 second-quarter and first-half results, delivering excellent earnings per share growth for both periods despite comparisons to very strong 2015 results," said Marty Barrington, Altria's chairman, chief executive officer, and president. "Our core tobacco companies performed extremely well behind solid performance from their leading premium brands. And we continued to reward our shareholders, including paying out more than $2.2 billion in dividends in the first six months." (Source: Ibid).
The company's shares have fallen six percent since July 11 and traded at $65.95 on Wall Street today.