Looming Fed Rate Hike Weighs Heavily on U.S. Stocks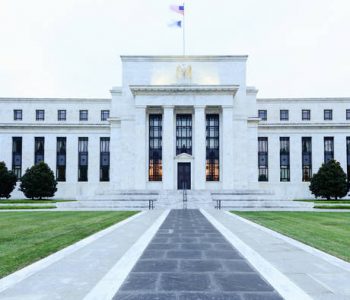 Fed Governors Suggest Rate Hike Imminent
As Brexit-induced panic begins to fade, the Federal Reserve is rekindling the possibility of higher interest rates. Two Fed officials were dispatched to communicate the Fed's willingness to raise interest rates, and unsurprisingly, their comments swung markets.
Stocks were on a month-long rally before New York Federal Reserve President William Dudley spoke publicly this week. He said that the central bank could raise rates as early as next month, a proclamation which garnered some concern from investors. (Source: "U.S. Stocks Fall With Bonds on Hawkish Fed Comments; Oil Climbs," Bloomberg, August 15, 2016.)
After the speech, stocks pared back their gains and the yields on two-year Treasury notes edged up 0.74%. By contrast, 10-year Treasury notes only moved 0.02%, meaning the market's concern was based on a short-term shock.
Several analysts are speculating that Dudley's speech was to blame. In other words, the U.S. government's short-term borrowing costs increased when a Fed official hinted at raising interest rates.
Dudley also addressed futures contracts, which show that investors only expect one rate hike between now and the end of 2017. He made it clear that the Fed has other ideas.
"The market is complacent about the need for gradually snugging up short-term interest rates over the next year or so," he said. His meaning is clear: the Fed feels compelled to normalize interest rates more quickly than investors are betting.
Dudley's speech came on the heels of another set of remarks by a high-ranking Fed official: Dennis Lockhart, President of the Atlanta Fed. Lockhart said economic conditions were improving at a pace that justified at least one rate hike in 2016.
"I'm not locked in to any policy position at this stage, but if my confidence in the economy proves to be justified, I think at least one increase of the policy rate could be appropriate later this year," said Lockhart.
He also made the case that inflation could hit the Fed's target by the end of 2017. If he's right, it would suggest multiple interest rate hikes along the way. (Source: "Fed's Lockhart Says At Least One Rate Hike May Be Needed in 2016," Bloomberg, August 16, 2016.)
"Recent price data hint at the firming of underlying price pressures," he said. "I'm reasonably comfortable with a forecast of reaching 2 percent by year-end 2017."
Together, Lockhart and Dudley's comments constitute a "signal" that interest rate hikes could be on the horizon. Monetary policy works best when the Fed communicates its actions ahead of time, which is why these speeches are so closely watched.
Investors are searching for clarity amid the recent flurry of confusing (and often conflicting) economic indicators. The Fed has answered with cautious optimism, but that does not mean its decisions are written in stone.