Warren Buffett Raises Stakes in Dividend-Paying Stocks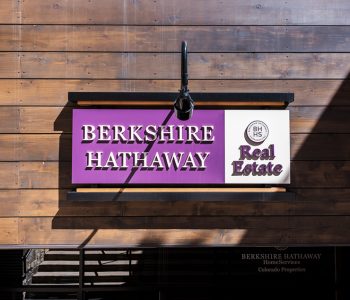 Berkshire Hathaway Raises Apple Stake to $1.5 Billion
Warren Buffett's Berkshire Hathaway Inc. (NYSE:BRK.A) increased its bets on some of the dividend-paying stocks, including Apple Inc. and refiner Phillips 66, while cutting its exposure in Wal-Mart Stores and farm machinery maker Deere & Co., The Wall Street Journal reported today. (Source: "Buffett's Berkshire Hathaway Increases Bet on Apple," The Wall Street Journal, August 15, 2016.)
Buffett, whose successful stock picking strategies have earned him an unmatched reputation in the investing world, increased his stake in the "iPhone" maker to about $1.5 billion in the second quarter. Investing in technology companies hasn't been the forte of the billionaire investor and philanthropist, but his increased position in the Apple stock suggests a change in his investment strategy.
Mr. Buffett has built his empire by picking opportunities in traditional companies, such as banks and industrial businesses, including some household names like Coca-Cola Co. and American Express Co. Berkshire Hathaway disclosed in May that it had made a $1.0 billion bet on the Apple stock.
The technology giant's dividend yield is just above two percent, while Phillips 66 pays a dividend yield of 3.4%.
Apple beat analysts' forecasts last month when the technology company reported a $1.42-per-share profit on sales of $42.4 billion.
Similarly, Phillips 66 reported second-quarter earnings that surpassed analysts' estimates. Net income for the second quarter was $0.93 a share, and excluding one-time items, the earnings were $0.94 a share, beating the $0.93 average of 17 analysts' estimates, which were compiled by Bloomberg.
As Berkshire increases its position in Phillips 66 by 4.3%, the company cut its holdings in discount retailer Wal-Mart Stores by 27%, Deere & Co. by 5.7%, and in Canada's largest crude oil producer, Suncor Energy Inc., by 26%. (Source: Ibid.)
The Calgary-based Suncor reported a net loss of CA$735 million, or CA$0.46 a share, for the three months ended June 30, compared with a net profit of CA$729 million, or CA$0.50 a share, in the year-earlier period.
Wal-Mart is scheduled to announce its earnings this week amid reports of slower-than-expected retail sales in the U.S. and signs of a weakening economy.
During the second quarter, Berkshire Hathaway left its stakes in International Business Machines Corp., Wells Fargo & Co, Coca-Cola, and American Express unchanged. IBM, Wells Fargo, and Coca-Cola offer dividend yields of 3.4%, three percent, and 3.2% respectively.
Mr. Buffett's positions were made public via a 13F filing with the U.S. Securities and Exchange Commission, which also reveals the number of shares held and the worth of each stake at the close of the quarter. (Source: Ibid).