U.S. July Import Prices Signal Inflationary Pressure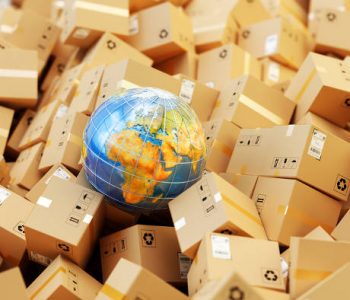 Bureau of Labor Statistics Reports July Increase
New York, NY — Prices of U.S. imports rose last month, signaling some inflationary pressure in the economy going forward.
Imports advanced 0.1% in July, the U.S. Bureau of Labor Statistics reported today, following a 0.6% rise the previous month.
In July, increasing nonfuel prices more than offset a downturn in fuel prices. The price index for U.S. exports rose 0.2% in July after advancing 0.8% in June. (Source: "U.S. Import and Export Price Indexes," The U.S. Department of Labor, August 11, 2016.)
Prices for imports have not recorded a monthly decrease over the past five months, and increased three percent since last declining in February. Prior to July, the increases were driven by rising fuel prices. In contrast, in July, nonfuel prices led the advance and fuel prices recorded a decrease. Despite the recent increases, import prices remain down on an over-the-year basis, falling 3.7% over the past 12 months, the U.S. Department of Labor said. (Source: Ibid.)
The U.S. Federal Reserve monitors inflation closely when deciding the future direction of interest rates. While overall inflation has risen a little bit recently, it's still in the comfort zone and may not be a hurdle for the Fed policy makers if they decide to keep interest rates low.
The Federal Reserve last month said the "near-term risks to the economic outlook have diminished," upgrading its assessment of the U.S. economy and signaling that it may resume its interest rate increases soon.
The statement suggested that officials have become less concerned about the economic outlook than they were in June.
A Wall Street Journal survey of 62 economists released today showed a consensus view among economists who see the Fed remaining on the sidelines at least until mid-December. (Source: Ibid.)
About 71% of the 62 economists surveyed by The Wall Street Journal this month said the Fed's next increase of short-term rates will take place at its December 13—14 meeting. This marks a large increase in comparison to July's survey, which featured approximately half of those surveyed saying that policy makers would not move again until December and, compared to the June survey, where that stance was only taken by 7.8%. (Source: "WSJ Survey: Economists Point to December Rate Increase for Fed," The Wall Street Journal, August 11, 2016.)
The consensus for a possible rate action in December has begun to develop after a mixed set of economic data in recent weeks and uncertain economic outlook globally, especially in Europe, where Britain is struggling to agree on the terms of its decision to leave the European Union.