Companies Increasing Debt to Fund Share Buybacks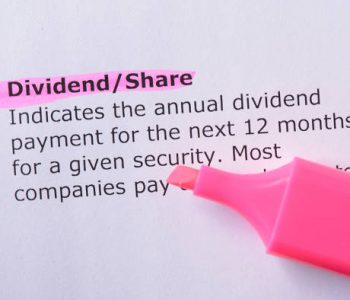 Many Companies Borrowing from Bond Market
New York, NY — An increasing number of companies listed on the S&P 500 are borrowing from the bond market to fund their share buyback programs, a research Bloomberg News shows.
"It tells a lot of things about how cheap capital is and where the investment opportunities are," said Matthew McGeary, a fund manager with Eagle Asset Management, a company which oversees about $31.0 billion. "Companies are still struggling to find growth and buying back shares is a good way to grow per-share earnings. But you should think about the sustainability of this strategy." (Source: "U.S. Profit Recession Means Debt Fuels Most Buybacks Since 2001," Bloomberg August 9, 2016.)
In June, the proportion of buybacks funded by debt increased to above 30%; this marks the first time that this has occurred since 2001, according to information collected by JPMorgan Chase & Co. and Bloomberg.
This share buyback strategy may backfire at a time when the earning growth is not encouraging and the interest rate is expected to go up by the end of this year.
Shares repurchased by borrowing are led by some of the biggest companies in the U.S., including Apple Inc. ( NASDAQ:AAPL) and CBS Corporation (NYSE:CBS)  In the third quarter, Apple returned over $13.0 billion to investors via share repurchases and dividends and completed approximately $177 billion of its $250 billion capital return program, according to its chief financial officer, Luca Maestri. (Source: "Apple Reports Third Quarter Results," New Releases, Apple Inc., July 26, 2016.)
Similarly, CBS Corporation said last month that its board has approved an increase in the amount of excess capital it will return to shareholders. It increased the quarterly dividend by 20%, from $0.15 to $0.18 per share, and boosted the company's share repurchase program to $6.0 billion. (Source: "CBS Corporation Increases Dividend and Share Repurchase Program," CBS Corp., July 28, 2016.)
The Bloomberg report says that approximately $157 billion of repurchases were backed by new debt issuance over one year, which is eight percent higher than the prior year. Last month, Apple sold $7 billion in bonds in its third undertaking this year to add debt for shareholder return and CBS raised $700 million from a debt offering, with part of the proceeds intended for buybacks.
The Bloomberg report also notes that according to data compiled by JPMorgan, while S&P 500 companies generated $425 billion of internal funds in the second quarter, that was about $35.0 billion short of what was needed for capital spending and dividends.  These companies spent a combined $151 billion for fixed investment, followed by a total of $137 billion of actual buybacks, $110 billion in dividends, and $61.0 billion for takeovers. (Source: Ibid.)