AT&T Inc.: The Highest-Yielding Dividend Aristocrat Deserves Your Attention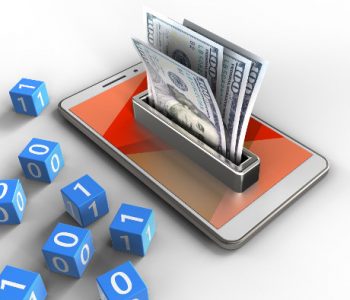 iStock/Madmaxer
Own AT&T Stock for Rising Dividends
Regular readers of this column would know that here at Income Investors, we are big fans of the S&P's "dividend aristocrats." These are S&P 500 companies with at least 25 consecutive years of annual dividend increases. In this article, I'm going to take a look at the highest yielding stock among the 51 dividend aristocrats, AT&T Inc. (NYSE:T).
AT&T is a multinational telecommunications company. It offers a wide range of services, such as wireless communications, local and long-distance telephone, broadband and Internet, digital video services, and managed networking.
To give you an idea of how dominant AT&T is, here are some numbers. In the U.S. and Mexico, the company has 153-million wireless subscribers. It also has 16-million Internet connections in service and 47-million linear pay TV subscribers. Last year, AT&T generated $164.0 billion in consolidated revenue, making it the largest communications company in the world. (Source: "A Global Leader in Telecommunications, Media & Technology," AT&T Inc., last accessed November 16, 2017.)
Also Read:
High-Yield Stocks: A Shockingly Safe 9.2% Payout
The neat thing about the AT&T's business is that most of its subscribers–which come from wireless, TV, and Internet services–have to pay their bills on a monthly basis. This allows the company to generate a steady stream of income, which can fund its generous distributions.
Right now, the company pays quarterly dividends of $0.49 per share, giving T stock an annual yield of 5.74%. To put it in perspective, the average dividend yield of all S&P 500 companies stands at just 1.86% at the moment. In other words, if an investor purchases AT&T shares today, they would be locking in a yield that's three times the benchmark's average. (Source: "S&P 500 Dividend Yield," Multpl, last accessed November 16, 2017.)
The payout has been growing, too. 2017 marked the 33rd consecutive year in which AT&T has raised its dividend. In the last decade alone, the company's per share payout has increased by 38%. (Source: "AT&T Inc. Historical Dividend Data," AT&T Inc., last accessed November 16, 2017.)
Past performance does not guarantee future results, as I always say, but AT&T is well positioned to continue its excellent track record. The reason is simple: the telecommunications business has high barriers to entry.
For instance, building the infrastructure needed to support wireless services can be extremely costly. And even if you have the money, keep in mind that proposals to build new cell towers are often met with strong protests from nearby residents. The high barriers to entry is a main reason why there are only four major wireless carriers in the U.S.: AT&T, Verizon Communications Inc. (NYSE: VZ), Sprint Corp (NYSE:S), and T-Mobile US Inc (NASDAQ:TMUS). By the second quarter of 2017, AT&T is the second-largest player in the business, with a market share of 33.13%. (Source: "Wireless subscriptions market share by carrier in the U.S. from 1st quarter 2011 to 2nd quarter 2017," Statista, last accessed November 16, 2017.)
Limited competition in the industry has led to higher cell phone bills for consumers. But for carriers, it means oversized profits year after year.
Final Thoughts on T Stock
Most recently, AT&T stock hasn't been a hot commodity. In just the last three months, T stock tumbled more than 10%. But since the company's fundamentals remain solid, the lackluster performance in share price could represent an opportunity for income investors.