AT&T Inc.: T Stock Top Dividend Status Not Under Threat?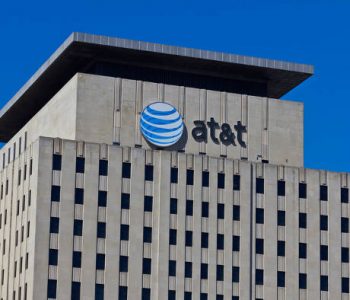 T Stock: Top Dividend-Paying Aristocrat
AT&T Inc. (NYSE:T) stock is one of those few mega-cap players that also rewards their investors with a big dividend yield. Its very attractive 4.91% dividend yield is one of the main reasons I like T stock. This size of the return may not look too exciting for you if you've been in the market to earn double-digit gains and compare this with high-flying startup companies. However, for investors seeking a reliable and stable income from investing in dividend stocks, AT&T offers a preposition which is hard to ignore.
First of all, AT&T has a history of returning cash to investors, both in good times and bad times. T stock is a "dividend aristocrat," which means it fits into the criteria of increasing its dividend payment for 25 consecutive years. It has been increasing its payout every single year for the past 32 years. AT&T's most recent dividend increase was announced last December, when its board of directors approved a 2.1% hike in its quarterly dividend rate to $0.48 per share. (Source: "AT&T Increases Quarterly Dividend by 2.1 Percent," AT&T Inc., December 18, 2015.)
Second, despite all the headwinds which are affecting mature telecom companies as consumers move to wireless technologies to communicate and get entertained, AT&T has been quick to respond to this challenge to protect its turf and transform its business.
What that means for income investors is that AT&T is still generating enough cash flows from its operations to not only pay dividends, but also invest in growth technologies.
In the last quarter, AT&T made $40.5 billion in sales, which is up more than 22% when compared to the same period a year ago. During the same period, its cash from operations rose 13% and free cash flow increased by eight percent to $4.8 billion. (Source: "AT&T Reports Second-Quarter Results," AT&T Inc., July 21, 2016.)
But the big question here is whether T stock will be able to maintain its second-highest dividend payout in the list of so-called "dividend aristocrats."
AT&T is one of those American companies that has the ability to maintain their advantages over their competitors and protect their long-term profits and market share from competing forces.
And this is how AT&T protects its business turf from competition: it offers almost everything which a consumer in this modern economy needs. From mobile services to next-generation TVs to high-speed Internet and smart solutions, AT&T prices out many small competitors.
AT&T's high-speed mobile Internet network covers nearly 380 million people and businesses across the U.S. and Mexico. It's also investing heavily to gain a market share in wirelessly connected cars, machines, and shipping containers as part of the phenomenon called the "Internet of Things."
Bottom Line on T Stock
And this powerful product offerings is one of the reasons why AT&T manages to pay out such impressive dividends. AT&T's net profit margin is over eight percent, which is about four times bigger than its close rival Verizon Communications Inc. (NYSE:VZ).
Trading at $39.40 a share, T stock looks cheaper. With a price-to-earnings (P/E) multiple of 16.98x, which is also lower than the telecom services industry's average P/E of 24.9x, AT&T doesn't look expensive. It offers a good bargain when you look at its future earnings potential. AT&T stock is trading at a forward P/E of 13x.
Riding on these positive sentiments, AT&T stock has climbed over 18% in the past year, an impressive performance when you compare it with a 14% gain in Verizon stock and seven-percent increase in the S&P 500 during the same period. I think AT&T stock looks to be a good investment for dividend-seeking investors who want to grow their capital and earn a decent dividend in their retirement age.