Is AT&T Inc. (T) Stock Still Good Enough for Income Investors?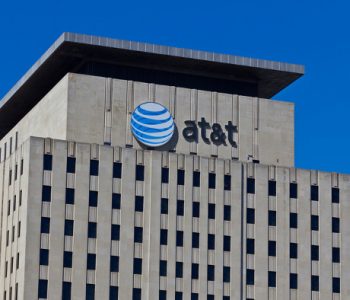 AT&T Stock: Raising Dividends for 32 Consecutive Years
Income investors are no stranger to AT&T Inc. (NYSE: T) stock. With a 4.8% dividend yield, AT&T stock looks like a solid dividend pick. But most recently, the stock hasn't performed that well, shedding 7.7% of its value since July. Should income investors keep following this telecommunications giant?
The answer is yes, and here's why.
You see, sometimes a company's yield is high simply because investors don't believe that the current payout is sustainable. But that's not the case here.
AT&T has wide economic moats. The wireless communications industry is a classic example of a market with high barriers to entry. In the U.S., the industry is dominated by four companies: AT&T, Verizon Communications Inc. (NYSE:VZ), Sprint Corp (NYSE:S), and T-Mobile US (NASDAQ:TMUS). Together, these four companies have more than 90% market share.
Less competition in the market often means bad news for consumers. But for the incumbents in this business, the oligopoly nature of the industry translates to sizable profits year after year.
And that's one of the reasons why AT&T managed to pay out such impressive dividends. Moreover, the company also has an impressive track record of growing its payout.
AT&T stock is a "dividend aristocrat," a title reserved for companies that have continuously increased their dividends for 25 years.
AT&T has actually been raising its payout every year for 32 consecutive years. The company's latest dividend hike was announced last December, when its board of directors approved a 2.1% increase in its quarterly dividend rate to $0.48 per share. (Source: "AT&T Increases Quarterly Dividend by 2.1 Percent," AT&T Inc., December 18, 2015.)
But what about upcoming competitors? Well, to be AT&T's competitor, you have to build an infrastructure and buy a wireless spectrum, neither of which is cheap. On top of that, the challenger will also have to spend a lot of money on marketing. That's why it is extremely difficult to be a new entrant in the U.S. wireless communications industry.
It looks like AT&T stock is poised to keep rewarding income investors, but the company is not standing still. Last year, AT&T acquired DirecTV, the largest pay TV provider in the world. The deal greatly expanded AT&T's customer base.
One year after the acquisition, DirecTV is performing well for the telecom giant. In the second quarter of 2015, DirecTV added 342,000 new customers in the U.S. while its global TV segment had net additions of 38,000. Since the acquisition, the company has added nearly one million DirecTV subscribers. (Source: "AT&T Reports Second Quarter Results," AT&T Inc, July 21, 2016.)
According to Randall Stephenson, chairman and chief executive officer of AT&T, cost synergies from the DirecTV acquisition have been ahead of target. The company also plans to launch its new video streaming service later this year.
The acquisition has substantially boosted AT&T's financials. In the second quarter, consolidated revenue totaled $40.5 billion, up more than 22% year-over-year. Operating income grew 13.8% year-over-year to $6.6 billion.
The Bottom Line on AT&T Stock
Essentially, AT&T is trying to diversify. And when a company has the economies of scale like AT&T does, diversifying away from its core business could be rewarding. The acquisition could provide the telecom giant leverage to offer new video services "over the top" and on mobile devices.
Don't forget that AT&T stock still has the ingredients needed to be a dividend behemoth. Its high-speed mobile Internet network covers 365 million people in North America; it is the world's largest provider of pay TV, with more than 25 million U.S. video subscribers; and the company also offers high-speed fiber to more than one million business locations and high-speed Internet to more than 57 customer locations in the U.S.
That's why you don't really need to worry about the recent dip in T stock. Instead, the pullback could represent a great opportunity for income investors to get onboard this telecom giant.