AT&T Inc.: The Perfect Income Stock for Retirement Investors?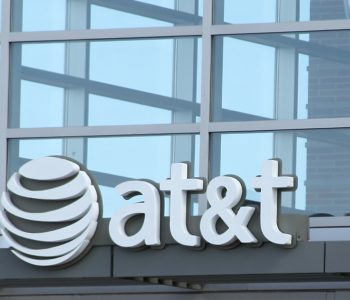 iStock.com/LindaJoHeilman
Consider T Stock for 2018 and Beyond
In recent years, retirement investors haven't had the best of luck. Even though the U.S. Federal Reserve has started raising its benchmark interest rates, most savings accounts have still paid next to nothing. Moreover, those who put their money in the stock market have had to deal with bloated valuations and subdued yields. Today, the average S&P 500 company offers an annual yield of just 1.85%.
Meanwhile, living costs have been going up. According to the latest report from the Bureau of Labor Statistics, the Consumer Price Index for the U.S. increased 2.2% over the 12-month period ending in February 2018. (Source: "Consumer Price Index Summary," Bureau of Labor Statistics, March 13, 2018.)
Fortunately, even under the current market conditions, there are still companies that are well positioned to provide retirement investors with steadily increasing income streams. AT&T Inc. (NYSE:T) is a great example of this.
For something to qualify as a retirement investment, the first thing you'll want to check is reliability. Retirement investors are highly risk-averse; no one wants to put their life savings in a company that could go out of business soon.
The good news is, AT&T is not going anywhere. With consolidated revenues of more than $160.0 billion in 2017, it is the largest telecommunications company in the world. Headquartered in Dallas, Texas, AT&T provides video, broadband, and voice services to millions of consumers in the United States. The company also provides communications solutions to millions of businesses globally.
In other words, as long as people still need to use their phones and computers, AT&T will be generating recurring revenue.
Second, AT&T can provide retirees with a sizable income stream. As I mentioned earlier, the average dividend yield of all S&P 500 companies is below two percent at the moment. T stock, on the other hand, pays quarterly dividends of $0.50 per share, translating to an annual yield of 5.7%.
Of course, a high dividend yield in today's market could simply be a sign of trouble. But AT&T's payout is safe, even by retirement investors' standards. In 2017, the telecom giant generated adjusted earnings of $3.05 per share, representing a 7.4% increase year-over-year. Given that the company declared and paid total dividends of $1.96 per share last year, it had a payout ratio of just 64.3%. (Source: "AT&T Reports Fourth-Quarter and Full -ear Results," AT&T Inc., January 31, 2018.)
With such as conservative payout ratio, AT&T Inc. has left a wide margin of safety. Therefore, even if its business slows down unexpectedly, the company would likely still have enough resources to meet its dividend obligations. And that would be reassuring for investors who use T stock dividends to cover their daily expenses.
Here's the best part: AT&T Inc. offers not only a steady income stream, but an increasing one. In fact, the company has raised its payout every year in each of the past 34 years, making T stock a Dividend Aristocrat—a title reserved for companies with at least 25 consecutive years of annual dividend increases. (Source: "Historical Dividends," AT&T Inc., last accessed April 2, 2018.)
With a growing business and a conservative payout ratio, AT&T is well positioned to continue its dividend increase track record. And that growing dividend stream should help retirees deal with rising living costs.
That's why, for retirement investors, AT&T stock is a name worth considering for 2018 and beyond.