AT&T Inc.: Forget the Bears, T Stock Offers Oversized Dividends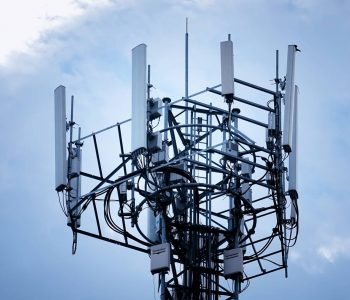 Why AT&T Stock Could Still Be Worth Considering
Despite being a household name in America, AT&T Inc. (NYSE:T) stock hasn't been a hot commodity lately. On the day of the company's latest earnings release, its share price fell by as much as four percent.
Then, on the following day, AT&T stock got downgraded by an analyst from a major investment bank. (Source: "AT&T stock gets a downgrade as analyst braces for imminent wave of 5G deals," MarketWatch, January 30, 2020.)
Does that mean it's time to walk away from T stock?
Well, if you are an income investor, consider the following.
Up until its latest earnings report, the company's shares have been enjoying a pretty nice rally. Over the past 12 months or so, AT&T stock actually rose by 25%, which is not bad at all, given that it is a giant company commanding over $280.0 billion of market capitalization.
And even though investors seem to be disappointed by AT&T's fourth-quarter earnings report, the situation—especially from an income investor's perspective—might not be as bad as some had thought.
You see, in the fourth quarter of 2019, AT&T generated adjusted earnings of $0.89 per diluted share. The amount not only represented a 3.5% increase year-over-year, but also beat Wall Street's expectation of $0.87 per share. (Source: "AT&T Reports Fourth-Quarter and Full-Year Results," AT&T Inc., January 29, 2020.)
The top-line number is what might have caused the negative reaction. On average, analysts expected the company to report revenue of $47.0 billion. AT&T, on the other hand, generated revenue of $46.8 billion in the fourth quarter of 2019. The amount was a 2.5% decline from the year-ago quarter.
However, the company pointed out that part of the top-line decrease was due to foreign exchange headwinds and impact from "HBO Max" investments in the form of forgone Warner Media, LLC content licensing revenues. After excluding those impacts, AT&T's consolidated revenue would have increased in both the 2019 fourth quarter and full year.
One of the highlights in the earnings report was the results from the company's wireless business. In the fourth quarter, "AT&T Mobility" had 229,000 postpaid phone net adds. For the full year, the segment had nearly one million total phone net adds: 483,000 postpaid and 506,000 prepaid.
"We delivered what we promised in 2019 and we begin this year with strong momentum in wireless, with HBO Max set to launch in May and our share retirement plan well underway," said AT&T Inc.'s chairman and chief executive officer Randall Stephenson.
"Our 2020 outlook positions us to deliver meaningful progress on our 3-year financial and capital allocation plans as we continue to invest in growth opportunities and create value for our owners, as we did last year." (Source: Ibid.)
And the capital allocation plan is what brings us to a very important appeal of T stock: dividends.
As one of the most established telecommunications companies in the world, AT&T is well positioned to return cash to investors on a regular basis. In just the fourth quarter of 2019, the company paid $3.7 billion in dividends to its shareholders.
The telecom giant has no problem backing that payout. In the fourth quarter, AT&T Inc. generated $8.2 billion of free cash flow (FCF). As a result, its dividend payout ratio was just 45%.
In full-year 2019, AT&T generated a whopping $29.0 billion of FCF, which was not only a 30% increase from 2018, but also set a new record for the company. The record-high FCF allowed AT&T to achieve a very safe dividend payout ratio of 51% for full-year 2019.
Thanks to a rock-solid business, in December 2019, AT&T's board of directors approved a two percent increase to the company's quarterly dividend rate. That brought AT&T stock's quarterly dividend rate to $0.52 per share, which translates to a yield of 5.4% at the current share price. (Source: "AT&T Provides Update on Capital Allocation Strategy," AT&T Inc., December 13, 2019.)
Note that the announcement marked T stock's 36th consecutive annual dividend increase.
And the best could be yet to come.
According to AT&T's three-year financial guidance and capital allocation plan, the company expects "continued modest annual increases" to its dividends through 2022. Meanwhile, AT&T expects to grow its FCF to $30.0–$32.0 billion in 2022, which would allow the company to achieve an FCF dividend payout ratio of less than 50%. (Source: AT&T Inc., January 29, 2020, op. cit.)
Bottom Line on AT&T Inc.
When looking at AT&T stock, keep in mind that the average S&P 500 company pays just 1.8% at the moment, so AT&T Inc.'s payout is already quite generous.
Add in its continuous dividend increases and you'll see that T stock presents a solid opportunity for dividend growth investors.