AT&T Inc.: Donald Trump Presidency a Big Deal for AT&T (T) Stock?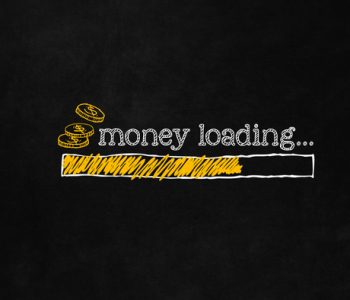 This Could Be Huge for AT&T Stock
Income investors are no stranger to AT&T Inc. (NYSE:T) stock. With a five-percent dividend yield, AT&T stock has played a crucial role in helping investors boost the yields of their dividend portfolios in this ultra-low-interest-rate environment. Now, with Donald Trump's surprise victory in the U.S. presidential election, the outlook for the telecom giant could become even brighter.
The first thing to note here is net neutrality policies under the Obama administration. AT&T allows customers on mobile devices to stream its DirecTV (NASDAQ:DTV) service without using up their data plans. The Federal Communications Commission (FCC) said recently that, by doing so, AT&T is violating net neutrality rules. (Source: "FCC slams AT&T and Verizon over zero-rating offers," CNET, December 2, 2016.)
But according to Randall Stephenson, chairman, chief executive officer and president of AT&T, what the company is doing is similar to toll-free calls.
"We've been doing this since the 1950s," Stephenson said. "Back then it was dial Sears Roebuck on the 1800 number." (Source: "AT&T's (T) CEO Randall Stephenson Presents At UBS 44th Annual Global Media Communications Conference (Transcript)," Seeking Alpha, December 6, 2016.)
Stephenson noted that, with a Trump presidency and a Republican FCC, a zero rating would not get that much attention. Indeed, the President-elect's transition team for the FCC includes Jeff Eisenach, Mark Jamison, and Roslyn Layton. All three are outspoken opponents of the FCC's net neutrality rules.
DirecTV, which was acquired by AT&T last year, is one of the biggest pay TV providers in the United States. The acquisition greatly expanded AT&T's customer base. More recently, the company launched its streaming service, "DirecTV Now," which gives customers access to over 100 live streaming television channels on any mobile device.
If the company can keep allowing its wireless customers to stream its DirecTV video service without using up their mobile data allotments, it would make a compelling reason for consumers to choose both AT&T and DirecTV.
More importantly, though, AT&T's business could also benefit from the potential economic growth due to the corporate tax reform from a Trump presidency. The President-elect has called for lowering the corporate tax rate from 35% to 15%.
According to Stephenson, "if we achieve any kind of meaningful corporate tax reform I am quite convinced that it's going to change the trajectory in terms of capital investment. And capital investment is the driver of productivity and we continue to be in a sluggish productivity mode as well." (Source: Ibid.)
As a matter of fact, the company has started testing its business plans under the scenario that economic growth is stronger than expected.
For years, AT&T has been testing their business plans for exposure to downside.
"I can't remember the last time I did an upside sensitivity in a business plan," said Stephenson. "But we are doing upside sensitivity right now and it's encouraging." (Source: Ibid.)
Don't forget that AT&T is already growing at a solid pace. In the third quarter of 2016, the telecom giant grew its consolidated revenue 4.6% year-over-year to $40.9 billion. It also earned $3.3 billion of net income, up 10% from the year-ago period. (Source: "AT&T Reports Third-Quarter Results," AT&T Inc., October 22, 2016.)
T Stock: A Top Dividend Pick
At the end of the day, keep in mind that AT&T is in an industry with high barriers to entry. If a company wants to enter the wireless communications business, it would have to build an infrastructure and buy a wireless spectrum, both of which are expensive. Having economies of scale is necessary to succeed in the business. Essentially, the industry is an oligopoly. In the U.S., AT&T, along with Verizon Communications Inc. (NYSE:VZ), Sprint Corp (NYSE:S), and T-Mobile US Inc (NASDAQ:TMUS), hold well over 90% of market share. (Source: "Market share of wireless subscriptions held by carriers in the U.S. from 1st quarter 2011 to 2nd quarter 2016," Statista, last accessed December 6, 2016.)
What an oligopoly means is market power and the ability to make higher profits than in a perfectly competitive industry. That's one of the reasons why AT&T can keep generating handsome profits and distribute some of those profits to T stock investors
In fact, AT&T stock has been rewarding income investors for quite some time. The company has raised its dividend payout every single year for the past 33 years. This makes AT&T stock a "dividend aristocrat," a title reserved for companies with at least 25 consecutive years of dividend increases.
If a Donald Trump presidency can actually lead to meaningful policy changes, especially on the subjects of net neutrality and corporate taxes, it could inject some bullishness into AT&T stock.