Reliable 15.5%-Yielding ARMOUR Residential REIT Stock Pays Monthly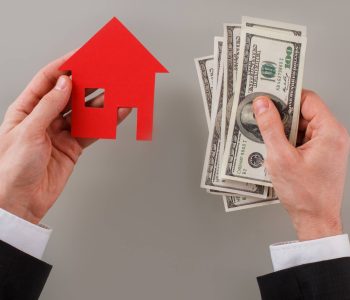 ARR Stock's Inflation-Crushing Dividends Are Safe
Inflation remains at 40-year highs, and Americans are struggling with rising costs—and the situation isn't going to improve any time soon. More than half of Americans (58%) say they're living paycheck to paycheck and 65% of U.S. small businesses say rising costs have forced them to increase the prices of their products and services. (Source: "58% of Americans Are Living Paycheck to Paycheck After Inflation Spike — Including 30% of Those Earning $250,000 or More," CNBC, June 27, 2022.)
While inflation might be plateauing now, it isn't going to fall to target levels any time soon, with ongoing headwinds like the war in Ukraine adding pressure to energy and food prices. Investors who are looking for meaningful passive income from a reliable dividend stock might want to consider ARMOUR Residential REIT, Inc. (NYSE:ARR).
ARMOUR Residential REIT is a real estate investment trust (REIT) that invests in residential mortgage-backed securities that were issued or guaranteed by a U.S. Government-sponsored enterprise, such as the Federal National Mortgage Association (Fannie Mae), the Federal Home Loan Mortgage Corporation (Freddie Mac), or the Government National Mortgage Administration (Ginnie Mae). (Source: "ARMOUR Residential REIT, Inc. Company Update," ARMOUR Residential REIT, Inc., August 12, 2022.)
The company primarily invests in fixed-rate loans. Its remaining investments are either backed by adjustable-rate loans or hybrid-adjustable-rate loans. From time to time, it also invests in interest-only securities, U.S. Treasury securities, and money market instruments.
ARMOUR Residential REIT, Inc. basically makes its money by raising capital through the issuing of debt and reinvesting that capital into higher-yielding debt instruments. In the second quarter ended June 30, the company reported distributable earnings of $31.2 million, or $0.29 per share, up by 16.8% from $26.7 million, or $0.28 per share, in the first quarter.
As a REIT, ARMOUR Residential REIT, Inc. is legally required to pay at least 90% of its earnings to ARR stockholders in order to enjoy certain tax breaks. And that's exactly what the company does, except its payout level is closer to 100%. ARMOUR Residential REIT stock currently pays monthly dividends of $0.10 per share, for a yield of 15.5%.
The Lowdown on ARMOUR Residential REIT, Inc.
Whether you're looking for access to the real estate finance market or want to diversify your investment holdings and gain monthly high-yield dividends, shares of a mortgage REIT like ARMOUR Residential REIT, Inc. might be right for you.
Since its inception in November 2009, ARR stock has paid out $1.7 billion in dividends. Since 2013, the company has returned $787.0 million to common shareholders through share repurchases and distributions.