ARMOUR Residential REIT, Inc.: Monthly Dividend Stock Yields 12.2%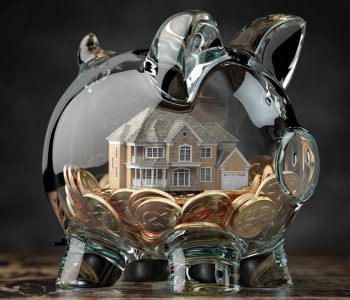 Looking for Oversized Yield? Read This
In today's market, what could be better than a company that offers an annual dividend yield of 12%?
The answer: a 12% yielder that pays investors every month.
Sound too good to be true?
Well, just take a look at ARMOUR Residential REIT, Inc. (NYSE:ARR).
The company is scheduled to pay a monthly cash dividend of $0.10 per share on October 29. With ARR stock trading at $9.87 per share, the monthly dividend rate comes out to an annual yield of 12.2%.
Given what most other companies are paying (much less), ARR stock's yield definitely stands out. But since we know that double-digit yielders are not the safest bets on the market these days, let's take a look at ARMOUR Residential REIT's business and see if it is worth considering for income investors.
About ARMOUR Residential REIT, Inc.
As the name suggests, ARMOUR Residential REIT, Inc. is a real estate investment trust (REIT). To be more specific, it is a REIT that focuses on the mortgage side of the real estate industry.
Now, you can probably guess where that ultra-high yield comes from. Due to the COVID-19 pandemic and the resulting economic downturn, mortgage REITs have not been in the best of shape. Dividend cuts have not been uncommon. But because their share prices also tumbled—and there is an inverse relationship between dividend yield and stock price—a lot of mortgage REITs remained high-yield stocks even after reducing their payouts.
And that's basically what happened to ARMOUR Residential REIT, Inc. At the beginning of this year, the company was paying monthly dividends of $0.17 per share.
However, the situation was not as bad as the company was initially anticipating.
You see, due to developments related to market volatility as a result of the COVID-19 outbreak, ARMOUR Residential said in April that it would move to a quarterly dividend schedule. (Source: "ARMOUR Residential REIT, Inc. Announces Company Update And Dividend Information," ARMOUR Residential REIT, Inc., April 2, 2020.)
In May, the company announced that it would resume paying monthly dividends and declared a cash dividend of $0.09 per share for the month of June. (Source: "ARMOUR Residential REIT, Inc. Announces Resumption of Monthly Common Dividends With June Dividend of $0.09 per Common Share and Confirms Series C Preferred Dividend," ARMOUR Residential REIT, Inc., May 19, 2020.)
Then, in June, ARMOUR Residential REIT decided to raise its monthly dividend rate to $0.10 per share. The company has maintained that payout level so far. (Source: "ARMOUR Residential REIT, Inc. Raises Monthly Common Dividend Guidance to $0.10 per Share for the Third Quarter of 2020," ARMOUR Residential REIT, Inc., June 22, 2020.)
And there's more. The REIT has also transformed its portfolio.
Basically, the company's portfolio now consists of only mortgage-backed securities issued or guaranteed by U.S. government-sponsored enterprises, Treasury securities, and cash.
Previously, ARMOUR Residential REIT also owned unguaranteed mortgage-backed securities; the unguaranteed portion was all sold as of August 12, 2020. (Source: "ARMOUR Residential REIT, Inc. Announces Completion of Transition to All Agency Portfolio and Updates Liquidity and Book Value Estimate," ARMOUR Residential REIT, Inc., August 12, 2020.)
The neat thing about transitioning to an all-agency portfolio is that now the principal and interest payments of the underlying loans are guaranteed by the Government National Mortgage Association (Ginnie Mae), the Federal National Mortgage Association (Fannie Mae), or the Federal Home Loan Mortgage Corporation (Freddie Mac).
In other words, ARMOUR Residential REIT has substantially reduced the credit risk of its mortgage-backed securities portfolio.
Final Thoughts on ARMOUR Residential REIT, Inc.
One last thing to note about ARMOUR Residential REIT is that its book value was estimated to be $11.45 per common share in August. But as noted earlier, ARR stock has a price of less than $10.00 apiece, meaning it could be offering a substantial discount compared to its book value.
Obviously, the unprecedented COVID-19 pandemic will continue to impact the economy. And it's hard to predict how mortgage REITs might perform given the uncertainty. But with resumed monthly dividends, an all-agency portfolio, and a jaw-dropping yield, ARR stock now deserves a spot on income investors' watch list.