ARLP Stock: Out-of-Favor Stock Pays Big Yield of 10.83%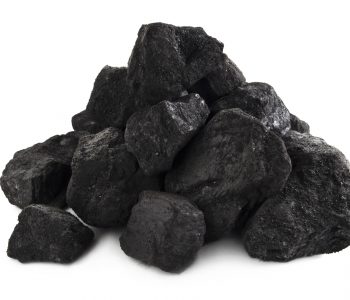 iStock.com/Noraluca013
Consider This Down-and-Out Stock for Its Generous Yield
In today's market, the hottest sectors generally don't provide much in terms of dividends. So, if you want to find stocks that pay big yields, it might be worthwhile to check out the down-and-out industries. Alliance Resource Partners, L.P. (NASDAQ:ARLP) is a good example of this.
Alliance Resource Partners is a diversified producer and marketer of thermal coal, which is used for power and heat generation. Headquartered in Tulsa, Oklahoma, the partnership operates eight mining complexes in Illinois, Indiana, Kentucky, Maryland, and West Virginia. It also has a coal loading terminal on the Ohio River at Mount Vernon, Indiana.
The partnership has a diversified income stream. Other than being a coal producer, ARLP also earns an income from investments in oil and gas royalties, as well as midstream services.
If you have been following the news, you would know that it hasn't been sunshine and rainbows for the coal industry in recent years. As one of the largest coal producers in the eastern United States, Alliance Resource Partners has faced a lot of investor concerns.
Those concerns have led to a downfall in ARLP's stock price. Three years ago, units of Alliance Resource Partners were trading at around $48.00 apiece. Today, ARLP's unit price stands at $18.65. That's a drop of over 60%.
Here's the neat part, though: because of the massive tumble in its unit price, Alliance Resource Partners has become one of the highest-yielding names in the current stock market. With a quarterly distribution rate of $0.505 per unit, the stock offers an annual dividend yield of 10.83%.
Of course, if you use a stock screener and rank all the available tickers by dividend yield, you can easily find companies paying 20% and even 30%. The reason why this ARLP stands out is that its generous payout is backed by solid financials.
High Dividend Yield Backed by Solid Financials
You see, the coal industry might not be in the best of shape, but that didn't prevent Alliance Resource Partners from generating ample amounts of cash flows. In the third quarter of 2017, the partnership generated $95.1 million in distributable cash flow (DCF) while paying $66.8 million of distributions. Therefore, it had a distribution coverage ratio of 1.42 times, leaving a wide margin of safety. (Source: "Alliance Resource Partners, L.P. Reports Quarterly Financial and Operating Results; Increases Quarterly Cash Distribution 1.0% to $0.505 Per Unit; and Confirms Guidance," Alliance Resource Partners, L.P., October 30, 2017.)
In the first nine months of 2017, ARLP paid total distributions of $173.3 million. Considering that it generated $311.8 million in DCF, its payout ratio was an even safer 1.8 times.
Final Thoughts on This High-Yield Stock
At the end of the day, keep in mind that ARLP is structured as a master limited partnership (MLP), meaning it is required to distribute almost of its available cash to unitholders. As a matter of fact, Alliance Resource Partners' latest distribution of $0.505 per unit represented a one-percent increase sequentially and a 15.4% increase year-over-year. If the partnership can keep generating solid cash flows going forward, investors will likely be able to keep enjoying oversized payouts.