ARLP Stock: Already Yielding 12.7%, Ready to Pay Even More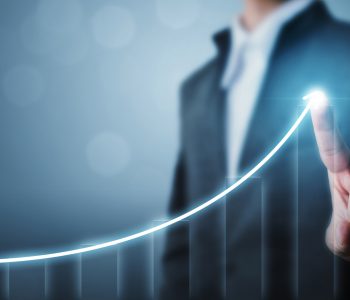 iStock.com/marchmeena29
Want to Earn a Double-Digit Yield? Read This
In this day and age, what could possibly be better than a stock offering a jaw-dropping dividend yield of 12.7%? Well, how about a 12.7% yielder that's still raising its payout?
Sound too good to be true? Well, just take a look at Alliance Resource Partners, L.P. (NASDAQ:ARLP).
As a natural resource company with just over $2.0 billion of market capitalization, Alliance Resource doesn't get much attention from Wall Street or financial media. However, the partnership offers investors an income stream that most companies can't even come close to.
On April 26, the board of directors of Alliance Resource Partners' general partner declared a quarterly cash distribution of $0.535 per unit. The distribution was paid on May 15 to unitholders of record as of May 8. (Source: "Alliance Resource Partners, L.P. Increases First Quarter 2019 Unitholder Distribution to $0.535 Per Unit," Alliance Resource Partners, L.P., April 26, 2019.)
With ARLP stock currently trading at $16.85 per unit, its most recent cash distribution translates to an annual yield of 12.7%.
Note that I referred to the per-unit payment of $0.535 as the partnership's "most recent cash distribution" rather than its current cash distribution rate. That's because, for investors who purchase Alliance Resource Partners ARLP stock today, the next payout will likely be bigger than $0.535 per unit.
Alliance Resource Partners, L.P. Is a Hidden Dividend Grower
We know that past performance does not guarantee future results, but in the world of dividend growth, a company that has been raising its dividends regularly has a strong incentive to continue doing so.
Why? Because after delivering dividend hikes at regular time intervals, if that streak suddenly stops, the company's management will likely have some serious explaining to do.
And that's why, these days, companies with long histories of delivering consistent dividend increases are highly sought after. For instance, if you buy shares of The Coca-Cola Co (NYSE:KO) or Procter & Gamble Co (NYSE:PG), you can be pretty sure that you'll get paid more next year than this year. Both companies have been raising their dividends every year for more than five decades.
Of course, ARLP is no Coca-Cola or Procter & Gamble. The partnership's stock has been trading for less than 20 years and its distributions weren't always increasing. In April 2016, Alliance Resource Partners slashed its quarterly distribution rate from $0.675 per unit to $0.4375 per unit, marking a cut of over 35%. (Source: "Distributions," Alliance Resource Partners, L.P., last accessed June 12, 2019.)
Still, most recently, the partnership has delivered some very impressive distribution hikes.
You see, after the cut to its quarterly distribution rate to $0.4375 per unit in April 2016, Alliance Resource maintained the payout at that level till the second quarter of 2017. After that, starting with the August 2017 payment, the partnership has been raising its payout every single quarter.
That's right: while most companies would be proud to offer annual dividend increases, this energy partnership has decided to reward investors with a distribution hike every three months.
The big question now, of course, is whether Alliance Resource Partners has enough resources to continue that track record.
Well, after going through the financials, I believe the answer is a "yes."
Earn a Yield Higher Than 12.7%?
Alliance Resource is a master limited partnership (MLP) that generates income from coal production and from its oil and gas mineral interests. While the coal industry isn't exactly hot in the eyes of investors these days, Alliance Resource does generate quite a bit of cash from its mining operations. And that cash can be used to fund its generous distribution policy.
Last year, ARLP generated $416.0 million in distributable cash flow. Its actual cash distributions, on the other hand, totaled $275.9 million. That allowed the partnership to achieve a distribution coverage ratio of 1.51 times, meaning it generated 51% more cash than what was needed to meet its distribution obligations for the year. (Source: "Alliance Resource Partners, L.P. Reports Annual Increases to Revenues, Net Income, EBITDA and Coal Production and Record Coal Sales Volumes; Increases Quarterly Cash Distribution 1.0% to $0.53 Per Unit; and Provides Initial 2019 Guidance," Alliance Resource Partners, L.P., January 28, 2019.)
In the first quarter of this year, Alliance Resource Partners  generated $114.3 million in distributable cash flow while paying $69.0 million in distributions to investors. In other words, the partnership outearned its distribution by a whopping 66%. (Source: "Alliance Resource Partners, L.P. Reports Increased Coal Volumes, Revenues, Net Income Attributable to ARLP and EBITDA; Raises Quarterly Cash Distribution to $0.535 Per Unit; and Updates Guidance," Alliance Resource Partners, L.P., April 29, 2019.)
"ARLP plans to deliver solid year-over-year growth in 2019 and generate healthy distributable cash flow supporting our continuing goal of increasing quarterly unitholder distributions while maintaining a comfortable coverage ratio," said  Chairman, President, and Chief Executive Officer Joseph W. Craft III. (Source: Ibid.)
Combining the partnership's strong distribution coverage with management's commitment to quarterly payout hikes, I'd say ARLP stock's next distribution, which should be announced in July, will likely be another increase.