ARI Stock: Earn a 10.27% Yield from Other People's Mortgage Payments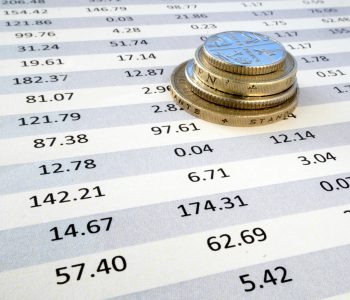 iStock.com/Aajan
1 High-Yield Stock for Income Investors
Anyone who borrowed money to buy a house would know how much of a burden it is to pay off their mortgage. But now, there could be a way for homeowners to make it even.
The investment I'm about to show you uses the money from other people's mortgage payments to pay dividends to its investors. The return is pretty substantial. In the current market, the investment offers an annual dividend yield of 10.27%.
The company in question is Apollo Commercial Real Estate Finance Inc. (NYSE:ARI), a real estate investment trust (REIT) headquartered in New York City. While many REITs are in the business of owning and leasing properties, Apollo is a bit different. The company does not invest in physical properties directly. Instead, it specializes in commercial mortgages.
Earn a Double-Digit Yield from This Mortgage REIT
Apollo REIT uses a direct origination platform to generate first mortgage and subordinate loans across a wide range of property types. These include residential, retail, healthcare, office, and industrial properties. The loan-to-value (LTV) ratio of the company's first mortgages range from 0% to 65%. For subordinate loans, LTV is typically between 50% and 75%.
The main reason why ARI stock can offer such an attractive yield is the internal rate of return (IRR) the company is able to generate on its investments. As of the end of June 2017, Apollo REIT's fully levered weighted average underwritten IRR is 13.8%. (Source: "Supplemental Financial Information Package – Q2 2017," Apollo Commercial Real Estate Finance Inc., August 1, 2017.)
Compared to the well-known REITs for income investors, Apollo is a relatively new name, as the company completed its initial public offering in September 2009. But the growth in its payout is nothing short of impressive. From its initial quarterly dividend rate of $0.35 per share in 2010 to today's $0.46 per share, Apollo REIT's dividend has increased 31.4%. (Source: "Stock Information -Dividend History," Apollo Commercial Real Estate Finance Inc., last accessed August 11, 2017.)
Of course, high-yield stocks are not known to be the safest bets. So let's take a look at how this high-yield stock manages its risk.
As a company that invests in mortgages, Apollo REIT has done a good job diversifying its portfolio. The company has a focus in New York City, as the region represents 40% of its portfolio, but its investments are also spread across the Northeast (five percent), Mid Atlantic (eight percent), Southeast (nine percent), Midwest (14%), Southwest (four percent), and West (seven percent). The company also has a 13% stake in Europe.
Moreover, these mortgage investments are diversified by property type. Residential properties for sale, Apollo's biggest exposure by type, accounts for just 26% of its net equity.
Also Read:
REIT ETF List: Earn Regular Income from These Real Estate ETFs
10 Best Real Estate Stocks to Own in 2017
And then there's the interest rate risk. Dividend investors may be a little worried about the rising interest rate environment. However, this high-yield stock could actually benefit from future rate hikes. This is because 87% of Apollo REIT's portfolio are in floating rate loans.
And the company's variable rate liabilities are small compared to its variable rate assets. Apollo REIT projects that if the London Interbank Offered Rate (LIBOR) increases by one percentage point, the company's annual operating earnings per share will rise by approximately $0.17. (Source: "Investor Presentation," Apollo Commercial Real Estate Finance Inc., May 2017.)
In a market where you'd be lucky to find a solid company yielding more than five percent, this high-yield stock deserves the attention of income investors.