Ares Capital Corporation: The Best 9% Yielder on the Market?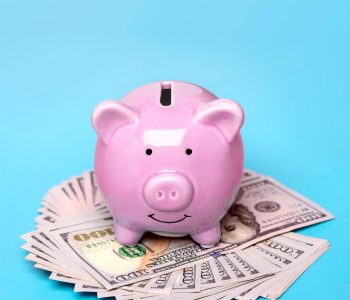 ARCC Stock Is a High-Yield Stock You Likely Haven't Considered
The low-yield economic environment hasn't been that great for income investors. And it's not because there aren't any high-yield stocks on the market right now—use a stock screener and you'll easily find companies with double-digit dividend yields.
The challenge lies in the safety—or more often, the lack of it—of the payouts. Investing in ultra-high-yield stocks can be all fun and games until the companies can no longer support their oversized payments.
Just take a look at what happened last year. When the economy got hit by the COVID-19 pandemic, the stock market went into panic mode and a huge sell-off started. Around the same time, companies from a wide range of industries cut their dividends. While the stock market bounced back rather quickly, the dividend payouts from many former high yielders are now lower than before.
And that, dear reader, is why Ares Capital Corporation (NASDAQ:ARCC) could be special.
Founded in 2004, Ares Capital is a specialty finance company focused on serving private middle-market businesses in America. Structured as a business development company (BDC), it primarily invests in first-and second-lien loans and subordinated debt, which in some cases includes an equity component like warrants. (Source: "Investor Presentation: February 2021," Ares Capital Corporation, last accessed February 25, 2021.)
While the company also makes equity investments from time to time, its core business is lending. In fact, Ares Capital is currently one of the largest direct lenders in the U.S.
We cover a lot of BDCs in Income Investors because they tend to be high-yield instruments. One of the reasons BDCs have generous dividend policies is that they are tax pass-throughs. As long as a BDC distributes at least 90% of its profits to investors through dividends, it pays little to no income tax at the corporate level.
Still, as I mentioned earlier, high-yield stocks are not known for their dividend safety. And while BDCs are very income-investor-friendly, quite a few of them slashed their payouts to shareholders last year and are yet to grow their dividends back to pre-pandemic levels.
Ares Capital Corporation, on the other hand, did not reduce its dividend last year. In fact, Ares Capital stock has been paying either stable or increasing quarterly dividends for 46 consecutive quarters.
Today, ARCC stock has a quarterly dividend rate of $0.40 per share—the same amount it was paying prior to the COVID-19 pandemic. At its current share price, that quarterly rate translates to an annual dividend yield of nine percent.
The best part is that, even though many sectors of the economy have not yet recovered from the impact of the pandemic, Ares Capital's business is strong enough to continue supporting its dividend policy.
The company reported earnings in early February. The report showed that, in the fourth quarter of 2020, Ares Capital generated net investment income of $0.54 per share, which actually represented a 22.7% increase year-over-year. And considering that the company declared a dividend of $0.40 per share for the quarter, it had a payout ratio of 74.1%. (Source: "Ares Capital Corporation Announces December 31, 2020 Financial Results and Declares First Quarter 2021 Dividend of $0.40 Per Share," Ares Capital Corporation, February 10, 2021.)
In full-year 2020, Ares Capital earned $1.87 per share in net investment income. Its dividends, on the other hand, totaled $1.60 per share for the year. So again, the company managed to achieve a margin of safety in its distribution policy.
What's more is that Ares Capital has also built up some undistributed taxable income over the years, which could act as another cushion.
"For 2020, despite the pandemic driven challenges for a significant portion of the year, we once again outearned the dividends we paid, resulting in an increase in our undistributed taxable income," said Ares Capital's chief financial officer, Penni Roll, in the company's latest earnings conference call. (Source: "Ares Capital (ARCC) CEO Kipp DeVeer on Q4 2020 Results – Earnings Call Transcript," Seeking Alpha, February 10, 2021.)
She continued, "We currently estimate that our spillover income reached $1.07 per share at the end of 2020, an increase of $0.11 per share from 2019's level. We believe having a strong and meaningful undistributed spillover supports our goal of maintaining a steady dividend through varying market conditions and sets us apart from many other BDCs that have no such spillover to speak of."
Bottom Line on Ares Capital Stock
Ultimately, nothing is carved in stone, and the BDC world still faces uncertainty.
But with a well-covered payout and a decent amount of spillover income, ARCC stock looks like one of the few nine-percent yielders worth considering in today's market.