Ares Capital Corporation: Earn an 11.7% Yield from an "Alternative Bank?"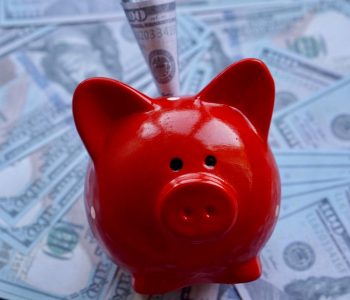 Here's a High-Yield Stock to Think About
Most people have never heard of Ares Capital Corporation (NASDAQ:ARCC). But if you're looking for yield, it could be one of the best opportunities on the market.
Ares Capital belongs to a group of companies I call "alternative banks." These firms earn profits by lending money out at higher interest rates than they borrow at—a business model that's very similar to that of traditional banks.
Better yet, these alternative banks are often structured as business development companies (BDCs), which have a pass-through tax structure. As long as a BDC distributes at least 90% of its profits to investors through dividends, it doesn't have to pay income tax at the corporate level.
Because of this structure, alternative banks have become some of the highest-yielding names in the stock market.
But don't expect to go to Ares Capital Corporation and open a checking account or get a mortgage. As I said, this is an alternative bank, not a regular bank. One main difference is that, instead of serving retail customers, Ares Capital specializes in providing financing solutions to America's middle-market companies.
While the BDC does both debt and equity financing, its primary focus is senior secured lending. As of September 30, 45% of Ares Capital's portfolio was invested in first-lien loans, and another 28% of the portfolio was invested in second-lien loans. When you're a first-lien lender, you would be the first one standing in line to get paid in the event of a borrower liquidation. (Source: "Third Quarter 2020 Earnings Presentation," Ares Capital Corporation, last accessed November 2, 2020.)
The firm's portfolio is well diversified, too. At the end of September, Ares Capital had investments in 347 companies from more than a dozen different industries. Notably, industries that are most impacted by the COVID-19 pandemic—such as hotel, retail, oil, and gas—represented just a small fraction of the company's total portfolio. Meanwhile, its two largest industry exposures were health-care services and software services—accounting for 19% and 14% of the total portfolio fair value, respectively. And these two industries are actually doing quite well in today's pandemic environment.
The best part is that, because the U.S. middle market has been under-served by traditional banks since the 2008/2009 financial crisis, middle-market businesses generally have had to pay higher costs to obtain financing. To middle-market lenders like Ares Capital, that has resulted in oversized interest income. At the end of September 2020, the weighted average yield of debt and other income-producing securities in the company's portfolio at amortized cost was 9.1%.
Still, the business was impacted by the pandemic. At the end of last year, Ares Capital's loans on non-accrual status (meaning they weren't generating their stated interest rates due to non-payment from the borrowers) represented 1.9% of the BDC's portfolio at amortized cost. Fast-forward nine months and the share of non-accrual loans in the company's total portfolio at amortized cost had risen to 5.1%.
Furthermore, Ares Capital generated core earnings of $0.39 per share in the third quarter of 2020. The amount was quite a bit lower than the $0.48 per share it earned in the year-ago period. (Source: "Ares Capital Corporation Announces September 30, 2020 Financial Results and Declares Fourth Quarter 2020 Dividend of $0.40 Per Share," Ares Capital Corporation, October 27, 2020.)
In fact, because middle-market businesses have been struggling due to the pandemic, most middle-market lenders are not in the best of shape. Since the COVID-19 outbreak, quite a few BDCs have reduced their dividends.
However, even though Ares Capital is one of the biggest lenders to U.S. middle-market companies, it did not cut its payout to shareholders. Right now, ARCC stock pays quarterly dividends of $0.40 per share—exactly the same as its last year's quarterly dividend rate. (Source: "Dividends," Ares Capital Corporation, last accessed November 2, 2020.)
With ARCC stock trading at $13.70 per share, that quarterly payout translates to an annual yield of 11.7%.
Last year, the company also paid special dividends of $0.02 per share each quarter, on top of the regular payments. This year, there haven't been any special dividends.
Of course, due to the extraordinary economic environment, being able to maintain the payout is already quite an impressive feat for a BDC. Besides, in an era when most stocks can't even pay five percent in dividends, ARCC stock's quarterly dividends—which amount to an 11.7% yield—is more than generous.
And if you're concerned about the safety of the payout, note that the company's third-quarter core earnings of $0.39 per share were pretty close to covering its dividend payment for the quarter of $0.40 per share.
Moreover, Ares Capital had some spillover income from last year—that's money that has not been distributed, yet can help fund future dividend payments.
In the BDC's earnings conference call, Chief Financial Officer Penelope Roll said, "Our spillover income from 2019 for distribution in 2020 was $410 million or $0.96 per share. As we said many times in the past, we believe having a strong and meaningful level of undistributed spillover supports our goal of maintaining a steady dividend through varying market conditions." (Source: "Ares Capital Corporation (ARCC) CEO Kipp DeVeer on Q3 2020 Results – Earnings Call Transcript," Seeking Alpha, October 27, 2020.)
Bottom Line on Ares Capital Corporation
And there you have it. As is the case with most double-digit yielders, things haven't been going perfectly smooth at this alternative bank. But by maintaining an extremely generous dividend policy, ARCC stock deserves the attention of yield hunters.