Are You Ignoring the Most Important Thing in Dividend Investing?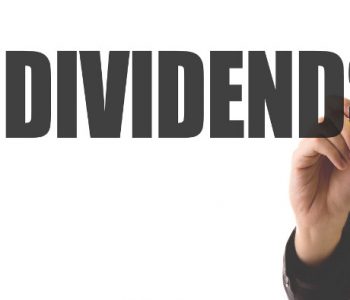 iStock.com/Ildo Frazao
If You Want Reliable Dividends, Read This
What is the most important quality for a company to be successful?
If you ask legendary investor Warren Buffett, his answer would be a durable competitive advantage. Since the early days of his career, Buffett has been on the lookout for companies with durable competitive advantages. And by investing in them, he was able to create astronomical returns for his company Berkshire Hathaway Inc. (NYSE:BRK.B) and its investors. (Source: "Warren Buffett on Durable Competitive Advantage," YouTube video, 1:54, April 21, 2018, posted by "valueinvestorsportal.")
Now, why is a durable competitive advantage so important?
Well, let's say that a company is running a very profitable business by making a product. Before long, other companies will notice its success and want a piece of the action. They decide to enter the market and competition increases. With competition, the supply for that product increases, and the first company does not have the same market power it once enjoyed. Eventually, competition will get so intense that every company—including the incumbent—become price takers rather than price setters. In equilibrium, no one makes an abnormally high profit.
Of course, if you look around, you would notice plenty of successful businesses that have been making sizable profits year after year. And that's because these companies have found a way to differentiate themselves from the competitors. Once a company manages to convince consumers to purchase its products rather than those of its competitors, it can stay profitable, even as more companies enter the market. And that's what competitive advantage is all about.
So, how can a company build its competitive advantage? A company's competitive advantage can come from many different things, such as intellectual property, location, brand name, economies of scale, or simply the high barriers to entry of an industry.
For instance, when a pharmaceutical company first develops a new drug and gets it patented, it will be the only company that's allowed to manufacture and market the drug. Of course, patents rarely last forever. In the U.S., drug patents are usually awarded for 20 years. But during the lifetime of the patent, the company will be the only one making the drug, and eventually profiting from it.
Another great example of a company with a competitive advantage is Walmart Inc (NYSE:WMT). As a mega-retailer, Walmart has over 11,700 stores under 65 banners in 28 countries. Nearly 270 million customers visit the company's stores and e-commerce web sites on a weekly basis.
As a result, consumer goods manufacturers desperately want to get their products on Walmart's store shelves. In other words, due to the sheer size of Walmart's sales channel, the company has bargaining power when it comes to negotiating with its suppliers. By keeping its costs down, Walmart can pass some of the savings to customers, further strengthening its "Everyday Low Prices" image. That's why value-conscious consumers have been frequenting Walmart for decades, making it difficult for other retailers to take a piece of the action.
Mind you, sometimes a company can have a durable competitive advantage simply because of the industry's high barriers to entry. For instance, it takes a significant amount of capital to build an energy pipeline. And even if a company has money, it would still need to get the regulatory approval to start construction. In this day and age, proposals to build new pipelines are often met with strong protests from local residents.
The neat thing is, once up and running, the costs needed to maintain a pipeline system can be minimal compared to the initial outlay. That's why many existing pipeline operators enjoy monopoly status in the markets they serve, continuing to earn oversized profits year after year.
The idea of having a durable competitive advantage is of utmost importance to dividend investors. This is because, at the end of the day, dividends come from profits. A durable competitive advantage allows a company to generate above-average profits indefinitely, as well as to pay sustainable dividends.
Therefore, the next time you hear about a company making "the next big thing," don't jump on the hype immediately. Ask yourself the question, "Does that company have a durable competitive advantage?"