MSFT Stock: Are More Dividend Hikes in Store For Microsoft Stock?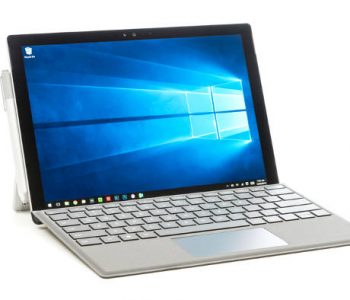 Microsoft Stock: Earnings Show Great Dividend Potential
Investors are again getting excited about Microsoft Corporation (NASDAQ:MSFT) stock. And for income investors, this excitement is a validation of their trust, which had provided them with a consistent dividend income for more than a decade now.
In the past six months, MSFT stock has provided an excellent return to its investors by rising a whopping 19%. The latest catalyst for this bullish trend came last week, when the company surprised investors with a better-than-expected earnings report for the first quarter of 2017, sending MSFT stock to a record high.
Microsoft posted $22.33 billion in sales for the first quarter of fiscal 2017 and beat analysts' earnings-per-share expectations by more than 12%, as the company's "Office 365" and "Azure" cloud-based computing services grew at a healthy clip. During the same quarter, the company returned $6.6 billion to shareholders in the form of share repurchases and dividends.  (Source: "Earnings Release FY17 Q1," Microsoft Corporation, October 20, 2016.)
Capital gains for the past year are an important factor for investors, but for dividend investors who want to hold MSFT stock for the long term, return of cash supersedes everything.
During the first quarter alone, the company announced an eight-percent increase in its quarterly dividend to $0.39 per share and a new share repurchase program authorizing up to $40.0 billion in share repurchases, as well as reaffirming that it is on track to complete its current $40.0-billion share repurchase program by the end of this year.
"Our first quarter results showed continued demand for our cloud-based services," said Amy Hood, executive vice president and chief financial officer at Microsoft. "We continue to invest, position ourselves for long-term growth, and execute well across our businesses." (Source: Ibid.)
At today's price, Microsoft stock has an annual dividend yield of 2.56%, beating the average dividend yield of S&P 500 companies of just below two percent.
Because Microsoft generates a huge cash pile each quarter by selling products like Office 365, it has the ability to reward shareholders with regular dividends. In the past 10 years, MSFT stock's quarterly dividend rate has increased by more than 333%. (Source: "Dividends and Stock History," Microsoft Corporation, last accessed October 26, 2016.)
So what's next for income investors who are looking to squeeze more income from this technology giant? I think the fiscal 2017 will be a great year for investors in MSFT stock, judging from the momentum the company is experiencing for its product offerings.
The accelerating demand for its cloud computing services shows that Microsoft CEO Satya Nadella's strategy of focusing on the cloud and a subscription-based revenue model for its "Office" products has started to pay off.
Nadella has been investing in data centers to bolster sales of Microsoft's main corporate cloud products, the previously mentioned Azure and Office 365. Revenue from Azure cloud services more than doubled, helping Microsoft outperform, even as demand for PCs remained weak and its mobile phone business didn't kick off. The latest data shows that its Office 365 commercial revenue grew by 51% and consumer subscribers increased to 24 million. Revenue in the Intelligent Cloud segment grew by eight percent. (Source: Ibid.)
Microsoft has been able to return cash to its shareholders via a smart refinancing strategy that takes advantage of this low-interest-rate environment. For example, while it continues to return cash to its shareholders, Microsoft borrowed over $19.0 billion from the debt market to fund its $26.0-billion acquisition of LinkedIn Corp (NYSE:LNKD) this summer.
Final Word on Microsoft Stock
On a valuation basis, MSFT stock still offers a good value when compared to other big names in the technology space like Amazon.com, Inc. (NASDAQ:AMZN) and Facebook, Inc. (NASDAQ:FB), where expectations for generating higher income are great, with a price-to-earnings multiple touching the roof.
For income investors, both the dividend yield and an aggressive buyback plan make MSFT stock an attractive investment even if you ignore capital gains, especially at a time when the company's investments in new products has started to show positive results.