Archer Daniels Midland Company: ADM Stock Outshining the Broader Market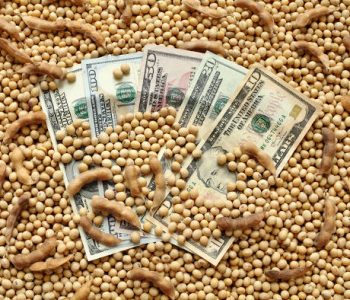 ADM Stock Expected to Finish the Year Strong
Despite a volatile start to the year, Archer Daniels Midland Company (NYSE:ADM) stock has steadily outperformed the broader market by a wide margin. Since the beginning of the year, ADM stock has gained 17.3%; by comparison, the large-cap S&P 500 Index has added 6.3%. Over the same period, Archer Daniels stock has posted a dividend yield of 2.7%, compared to 2.08% for the S&P 500. The Chicago-based ethanol producer, which makes money trading and processing grains, expects a stronger second half of the year as U.S. farmers prepare for the bumper corn and soybean harvest.
ADM stock's second-quarter earnings fell short of analysts' forecasts, as the combination of volatile grain prices and weak processing margins weighed on operations. Archer Daniels stock posted earnings per share (EPS) of $0.48 in the April-June period, versus the $0.54 forecast by analysts. However, the company's top brass expects a marked improvement in the latter half of the year.
"The first half of the year was very challenging. However, with improved fundamentals, we anticipate a more favorable second half of the year," ADM Chairman and CEO Juan Luciano said. (Source: "ADM Reports Second Quarter Earnings of $0.48 per Share, $0.41 per Share on an Adjusted Basis," Archer Daniels Midland Company, August 2, 2016.)
Archer Daniels stock expanded its capacity in the second quarter, acquiring full ownership of a leading Brazilian manufacturer of natural extracts, as well as boosting soybean crushing capacity at its German facility. These initiatives demonstrate to income investors that Archer Daniels stock has a strategic plan in place to grow its business over the long term. This includes upping its capacity to meet growing demand for non-genetically modified organism (GMO) soybean meal in regions such as Western Europe. The company remains on track to meet its run-rate savings target by the end of the calendar year. (Source: Ibid.)
After a weaker-than-expected second quarter, the company also announced it was pulling back from the ethanol business to focus more on biofuel. ADM has already made presentations to at least seven potential buyers for its ethanol assets. Chief Financial Officer Ray Young indicated the company was open to a sale, a joint venture, or a different deal entirely, which suggests that ADM has already prepared for peak ethanol demand and is looking to boost other segments of its business. (Source: "ADM eyes ethanol asset sales as weak margins hit second-quarter profit," Reuters, August 2, 2016.)
The Bottom Line on ADM Stock
ADM is a key member of the so-called "ABCD companies" that dominate the flow of agricultural commodities, making it well-positioned to capitalize on global food demand. Despite posting weaker second-quarter results, ADM stock has enjoyed consistent growth since the broad market sell-off in February. Its share price traded above $45.00 at the end of July and for the first time since last November.
The company's steady performance comes despite sluggish global demand for commodities. At home, U.S. economic growth was moribund through the first six months of the year, with consumer spending continuing to do much of the heavy lifting. As domestic growth improves and demand in emerging markets continues to evolve, Archer Daniels Midland Company stock should be on every income investor's radar.