ARC Document Solutions Inc: Beaten-Down 7.7%-Yielder's EPS Exploded in Q1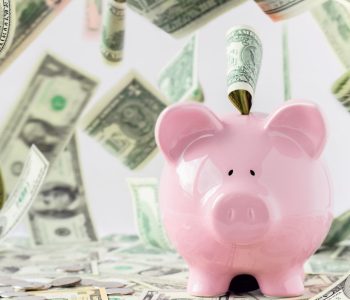 Why Undervalued ARC Document Solutions Stock Could Double
With the S&P 500 in bear-market territory, inflation surging to fresh 40+ year highs of 9.1% in June, and Bank of America Corp (NYSE:BAC) analysts saying we need a "severe" recession to cool inflation, there's little to celebrate. What the stock market meltdown has done, though, is put some spectacular high-yield dividend stocks in phenomenal trading ranges.
ARC Document Solutions Inc (NYSE:ARC) is one of the best. The company provides digital printing and document-related services to more than 90,000 customers, including some of the biggest brands in the world. (Source: "About Us," ARC Document Solutions Inc, last accessed July 14, 2022.)
ARC Document Solutions isn't just for big business; anyone can visit their 140+ printing centers in North America (and more globally) for color printing, legal document scanning, shredding, 3D printing, toner, drafting supplies, and more.
Four of the company's clients are Netflix Inc (NASDAQ:NFLX), Lululemon Athletica Inc (NASDAQ:LULU), Shell PLC (NYSE:SHEL), and the U.S. Army Corps of Engineers. (Source: "Investor Overview Q1 2022," ARC Document Solutions Inc, last accessed July 14, 2022.)
Q1 Revenue Grows 12.6%; Net Income & EPS Both Jump 150%
Even during one of the worst economic periods in decades, companies and other organizations need to get things printed, scanned, and shredded.
For the first quarter ended March 31, ARC Documents Solutions announced that its net sales increased by 12.6% year-over-year to $69.5 million. This represents the company's fourth consecutive quarter of overall sales growth. (Source: "ARC Reports Q1 Sales Growth Across All Business Lines; Doubles EPS," ARC Document Solutions Inc, May 4, 2022.)
The company's net income in the first quarter of 2022 jumped by 150% year-over-year from $800,000 to $2.0 million. That translates to an earnings-per-share (EPS) increase from $0.02 to $0.05.
ARC Document Solutions' earnings before interest, taxes, depreciation, and amortization (EBITDA) were $8.6 million in the first quarter of 2022, compared to $8.4 million in the first quarter of 2021. Its adjusted EBITDA came in at $9.1 million, up by 3.5% from $8.8 million in Q1 2021.
ARC Document Solutions Inc Hikes Dividend 150%
ARC Documents Solutions' consistently strong cash flow allows ARC stock to provide investors with high-yield dividends. In April, the company declared a quarterly cash dividend of $0.05 per share, for a yield of 7.7%. The dividend is payable on August 31 to shareholders of record as of July 29. The ex-dividend date is July 28. (Source: "ARC Announces Quarterly Dividend," ARC Document Solutions Inc, April 29, 2022.)
ARC Document Solutions stock's $0.05 dividend represents a 150% increase over the $0.02 per share paid out in the same period of last year. (Source: "Dividend History," ARC Document Solutions Inc, last accessed July 14, 2022.)
ARC stock's inflation-combating dividend is safe, with a payout ratio of just 45.8%.
Share-Price Performance & Outlook
ARC Document Solutions stock hasn't been able to escape the broad-based stock market sell-off, but it's still doing better than most stocks. As of this writing, ARC stock is up by 33% year-over-year but down by 25% year-to-date.
There aren't any Wall Street analysts following ARC Documents Solutions Inc, but the company's outlook is bullish. How can it not be? Despite moderate pressure from inflation and supply chain issues, in the first quarter, the company's revenue climbed by more than 12% and its EPS more than doubled. Moreover, ARC Documents Solutions has maintained its ultra-high-yield dividends.
For this, investors have sent ARC Documents Solutions stock's price tumbling to its lowest level since September 2021. On the plus side, the stock is trading near a $2.50 support level.
ARC stock needs to climb by approximately 50% just to get back to where it was in early May, when nervous investors kicked the broader stock market lower.
Chart courtesy of StockCharts.com
The Lowdown on ARC Document Solutions Stock
As mentioned earlier, ARC Document Solutions Inc is a leader in the high-demand, high-growth digital printing sector. That industry is expected to experience growth due to the surging demand for scanning services, the renewal of construction, and workers returning to offices.
The company recently reported its fourth consecutive quarter of sales growth, which included significant revenue growth in all four of its business lines. Looking forward, management said, "With our strong performance in the first quarter as a base, we expect solid growth for the year as a whole." (Source: ARC Document Solutions Inc, May 4, 2022, op. cit.)
This bodes well for ARC stock's ability to not just pay juicy dividends, but to keep increasing them.