ABR Stock: This 10.3% Yielder Is Delivering a Bonus Check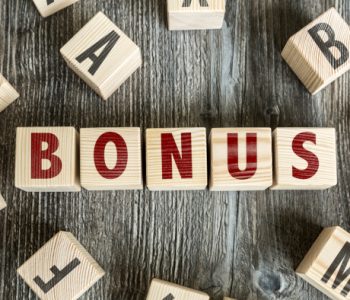 iStock.com/gustavofrazao
Shareholders Getting a Year-End Bonus
In the current market environment, few things are better than a bonus check for equity investors.
Of course, I'm talking about special dividends, which are one-time payments from companies to their shareholders. Given what's been happening in the U.S. stock market and economy recently, companies are tightening their belts, but one of them still managed to scrape together a hefty bonus check for investors.
The company in question is Arbor Realty Trust Inc (NYSE:ABR), a real estate investment trust (REIT) headquartered in Uniondale, New York.
Investors who follow the company would have seen this one coming. In an earnings conference call in November, ABR President, Chairman, and Chief Executive Officer Ivan Kaufman said that due to "a large gain in the third quarter from a litigation settlement," the company expects, "to pay a special dividend before the end of the year." (Source: "Arbor Realty Trust, Inc. (ABR) CEO Ivan Kaufman on Q3 2018 Results – Earnings Call Transcript," Seeking Alpha, November 2, 2018.)
ABR Chief Financial Officer Paul Elenio later added that the special payment would probably be "in the range of $0.10 to $0.12" per share.
As it turned out, the bonus check was bigger than what management projected. On December 17, 2018, the Board of Directors of Arbor Realty Trust declared a special dividend of $0.15 per share.
Investors can choose whether they want to receive the payment in cash or in the company's common shares. The dividend will be paid on January 31, 2019 to shareholders of record as of December 28, 2018. (Source: "Arbor Realty Trust Declares Special Dividend of $0.15 per Share," Arbor Realty Trust Inc, December 17, 2018.)
A Payment on Top of Its Oversized Yield
Now, I want to point out that even without this special dividend, Arbor Realty Trust Inc is already one of the most generous companies when it comes to returning cash to investors. In November, the company raised its quarterly dividend rate to $0.27 per share, which represented a 42% increase year-over-year and an eight-percent increase sequentially.
Over the last five years, the REIT's quarterly dividend rate has more than doubled. (Source: "Dividends," Arbor Realty Trust Inc, last accessed December 21, 2018.)
At the current share price, ABR stock offers a staggering annual yield of 10.3%.
In other words, shareholders are not only earning quarterly dividends that amount to an annual yield higher than 99% of companies in today's market, but will also collect a sizable special dividend later this month.
To make things even better, ABR stock has outperformed its peers. Over the past 12 months, shares of Arbor Realty Trust surged nearly 20%.
Investors are laughing all the way to the bank.
Why Arbor Realty Trust Inc Still Deserves Attention
Of course, the rise in ABR's share price means the stock has gotten more expensive than before. So the big question now is, should investors still consider this REIT?
I believe the answer is "yes."
You see, while you can't get the stock at that lower price anymore, the company is also paying much more in regular dividends now compared to a year ago. That's why, even after the surge in its stock price, Arbor Realty Trust Inc still offers a double-digit yield.
To put it in perspective, the average dividend yield of all S&P 500 companies stands at just 2.1% at the moment. (Source: "S&P 500 Dividend Yield," Multpl.com, last accessed December 21, 2018.)
Seeing a yield that's nearly five times the benchmark's average, you might be wondering whether the company can afford this level of payout. So let's take a look at the financials.
In the third quarter of 2018, Arbor Realty Trust generated adjusted funds from operations of $0.37 per diluted share. The amount represented a 48% increase from the year-ago period and easily covered the $0.25 per share of dividends the company declared in the quarter. (Source: "Arbor Realty Trust Reports Third Quarter 2018 Results and Increases Quarterly Dividend to $0.27 per Share," Arbor Realty Trust Inc, November 2, 2018.)
In the first nine months of 2018, the company's adjusted funds from operations totaled $0.92 per diluted share. Since ABR declared total dividends of $0.71 per share during this period, its payout ratio came out to about 77%, which has left a sizable margin of safety.
Bottom Line on Arbor Realty Trust Inc
At the end of the day, keep in mind that as a REIT, Arbor Realty Trust Inc is required by law to distribute most of its profits to shareholders. So if business keeps on improving, more dividend hikes will likely be on the way. And the upcoming special dividend shows that management is indeed committed to returning cash to investors.
Bottom line: ABR stock has gotten more expensive than before, but its well-covered 10.3% yield could still be an income opportunity.