Arbor Realty Trust, Inc.: Lock in an 8.6% Yield by November 13?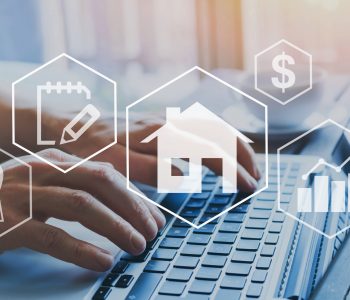 iStock.com/anyaberkut
Looking to Earn a High Dividend Yield? Read This
With the stock market reaching a new all-time high, dividend yields are getting further subdued.
To give you an idea, the average dividend yield of S&P 500 companies stands at a measly 1.9% at the moment. (Source: "S&P 500 Dividend Yield," Multpl.com, last accessed November 5, 2019.)
For most income-seeking investors, an annual yield of less than two percent simply won't get the job done.
The good news is, if investors are willing to dig into the lesser-known tickers, they can still find companies that pay much more than the benchmark's average.
Arbor Realty Trust, Inc. (NYSE:ABR) is a good example of this.
As the name suggests, Arbor Realty Trust is a real estate investment trust (REIT). Headquartered in Uniondale, New York, the company focuses mainly on the financing side of the real estate business. In particular, it provides loan origination and servicing for multifamily, seniors housing, healthcare, and other diverse commercial real estate assets.
With a market capitalization of around $1.4 billion, Arbor Realty Trust, Inc. is not really big enough to get mentioned often in the financial media. But the sheer size of its shareholder payout makes ABR stock stand out.
Trading at $14.26 apiece, Arbor Realty Trust stock offers investors an annual dividend yield of 8.5%.
In other words, if an investor acquires this stock today, they would be able to lock in a yield that's more than four times that of the benchmark's average.
Investors who want to collect Arbor Realty Trust's oversized dividend might want to act quickly. The REIT will mail out its next round of dividend checks in just a few weeks. To be eligible for that payment, investors would need to take action by or on November 13.
Let me explain.
Arbor Realty Trust, Inc. Pays Oversized Dividends
One of the most common investor concerns about high-yield stocks is dividend safety. The reality is, while there are plenty of stocks with jaw-dropping payouts, risk-averse investors tend to stay away from them because they don't know if these companies can actually afford their dividends.
So before we go any further, let's take a look at whether ABR stock has enough financial resources to back its dividend policy.
As it turns out, Arbor Realty Trust recently released a new earnings report. The report showed that, in the third quarter of this year, the company generated adjusted funds from operations (AFFO) of $42.4 million, or $0.36 per diluted share. (Source: "Arbor Realty Trust Reports Third Quarter 2019 Results and Increases Quarterly Dividend to $0.30 per Share," Arbor Realty Trust, Inc., November 1, 2019.)
To put that in perspective, the REIT declared a cash dividend of $0.29 per share in the third quarter. Therefore, it was paying out about 80.6% of the cash generated from its operations.
Looking at the year-to-date results, we see that Arbor Realty Trust generated AFFO of $115.8 million, or $1.02 per share in the first nine months of 2019. During this period, the company declared three quarterly dividends totaling $0.84 per share. As a result, ABR achieved a payout ratio of 82.4%.
If you've been following this column, you'd know that, when it comes to REITs, I like to see companies paying out less than 90% of their AFFO. This way, even if business slows down, there's still a chance for them to cover their payouts. Based on the results that are available so far this year, Arbor Realty Trust, Inc.'s payout ratio is within my comfort zone.
A High-Yield Stock That Grows Its Payout
Better yet,  Arbor Realty Trust's dividends have been on the rise.
In its third-quarter earnings release, the company announced that its board of directors declared a quarterly cash dividend of $0.30 per share, which represents an 11% increase year-over-year. The new dividend will be paid on December 2 to shareholders of record as of November 15.
Looking further back, we see that, over the past five years, Arbor Realty Trust's quarterly dividend rate has more than doubled. (Source: "Dividends," Arbor Realty Trust, Inc., last accessed November 1, 2019.)
For income investors who want to collect that payment, one of the most important dates to keep in mind is the ex-dividend date, November 14. This is because, if an investor purchases ABR stock on or after the ex-dividend date, they won't be receiving that dividend; instead, the dividend will be paid to the seller.
Therefore, to be eligible for the upcoming dividend, investors would need to own Arbor Realty Trust stock before the ex-dividend date, meaning the last day to take action is November 13.