Arbor Realty Trust Inc: This 11% Yield Is No Joke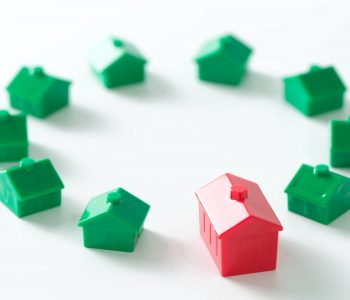 The Best Double-Digit Yielder in the Market?
It's a tough environment for yield hunters right now. While there are plenty of high-yield stocks on the market, most of them aren't really the safest bets. When the COVID-19-related shutdowns started to impact the economy, a lot of double-digit yielders ended up cutting their payouts.
Not Arbor Realty Trust Inc (NYSE:ABR), though.
ABR is a real estate investment trust (REIT) that provides loan origination and servicing for multifamily, seniors housing, healthcare, and other diverse commercial real estate assets. In other words, it is a mortgage REIT.
If you've been following the real estate sector, you'd know that mortgage REITs tend to be on the higher end of the yield spectrum. In the case of ABR stock, the company's share price took a serious beating in the market sell-off in March. Due to the inverse relationship between dividend yield and stock price, its yield shot through the roof. In late March and early April, the company was yielding as much as 25%.
A 25% yield in a low-interest-rate environment definitely seems too good to be true. In most cases, the only reason a stock can yield 25% is that investors are pricing in a dividend cut.
However, Arbor Realty Trust Inc did the exact opposite.
On July 31, the REIT's board of directors declared a quarterly cash dividend of $0.31 per share, which represented a 3.3% increase quarter-over-quarter and a 6.9% increase year-over-year. The dividend will be paid on August 31 to shareholders of record as of August 17. (Source: "Arbor Realty Trust Reports Second Quarter 2020 Results and Increases Quarterly Dividend to $0.31 per Share," Arbor Realty Trust Inc, July 31, 2020.)
That is, instead of cutting the dividend, this ultra-high-yield stock is raising its payout to shareholders. With this announcement, the REIT has increased its dividend for nine consecutive years. (Source: "Dividends," Arbor Realty Trust Inc, last accessed August 20, 2020.)
And the company can do so because, despite the impact from COVID-19, it is still churning out solid financials.
You see, the second quarter of 2020 was the toughest one for a lot of companies, and many of them reported substantial year-over-year declines in their business. At Arbor Realty Trust, though, the company's servicing portfolio actually grew 11% year-over-year to $21.6 billion. At the same time, loan origination volume rose nine percent from a year ago to $1.4 billion. (Source: Arbor Realty Trust Inc, July 31, 2020, op. cit.)
Most importantly, the REIT's core earnings came in at $0.46 per diluted share. The amount not only represented a substantial increase from the $0.34 per share in core earnings generated a year ago, but also covered its $0.30-per-share quarterly cash dividend with ease.
In Arbor's earnings conference call, President and Chief Executive Officer Ivan Kaufman said that management is confident in the REIT's ability to "to continue to generate core earnings in excess of this increased dividend." (Source: "Arbor Realty Trust, Inc. (ABR) CEO Ivan Kaufman on Q2 2020 Results – Earnings Call Transcript," Seeking Alpha, July 31, 2020.)
Bottom Line on Arbor Realty Trust Inc
Seeing Arbor Realty Trust Inc's solid financial performance, investors have started warming up to ABR stock again. And as they started bidding up the REIT's share price, its yield started to come back down.
Still, with a share price of about $11.30 at the time of this writing, Arbor Realty Trust Stock's new dividend rate translates to a rather impressive annual yield of 11%. As it stands, this company is one of the best double-digit yielders on the market.