Apple Stock: Apple Inc Delivers Epic Takedown of Qualcomm Stock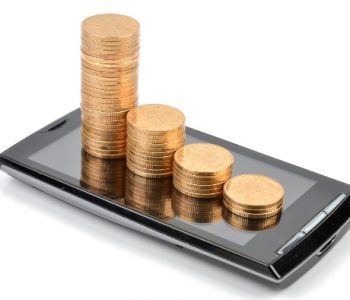 Apple Inc Throwing Its Weight Around 
Qualcomm, Inc. (NASDAQ:QCOM) saw shares drop 11% by late afternoon trading on Monday following a series of lawsuits being filed involving both the Federal Trade Commission (FTC) and Apple Inc. (NASDAQ:APPL), the results of which may see further damage being done to Qualcomm stock.
The FTC charges are based on accusations of anticompetitive tactics meant to bar the competition from supplying components to handset companies, essentially protecting critical QCOM stock cash flow. (Source: "Qualcomm fires back against Apple over lawsuit and FTC action," TechCrunch, January 22, 2107.)
The complaint went as far to mention Apple by name. This seems to have spurred the tech giant to file its own lawsuit where it claims that "Qualcomm insists on charging Apple at least five times more in payments than all the other cellular patent licensors we have agreements with combined," according to a statement given to TechCrunch.
And that's not the only trouble facing Qualcomm stock. The chipmaker was the target of large fines in South Korea due to patent licensing abuses, costing the company $854.0 million.
The company responded to the Apple attack with a lengthy statement given to TechCrunch from Qualcomm's executive vice president and general counsel, Don Rosenberg.
In the statement, Rosenberg refers to Apple's claims as "baseless" and as having, "intentionally mischaracterized our agreements and negotiations, as well as the enormit and value of the technology we have invented, contributed and shared with all mobile device makers through our licensing program." (Source: Ibid).
The statement goes on to say that Apple has been actively pursuing Qualcomm through regulatory attacks in various jurisdictions around the world.
Another note of interest in how the aftershocks of the suit will play out. While $1.0 billion in potential fines is no small payday, Bernstein Research analyst Stacy Rasgon instead thinks that the potential freezing out of Qualcomm from being able to collect licensing fees from iPhones sold would result in a huge dent to the chipmaker's business. (Source: "Apple Lawsuit Could Undermine Qualcomm's Royalty Business, Analyst Says," Forbes, January 23, 2017.)
As of mid-day trading Tuesday, shares of Apple stock were down $0.09 or 0.07% to $119.99 per share.