Apple Inc.: Why AAPL Is a Top Dividend Stock for 2020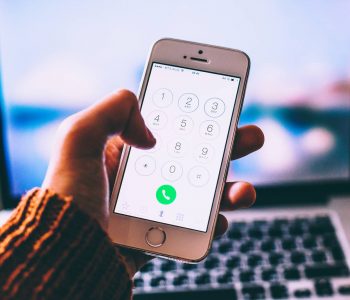 Owning a Tech Stock for Dividends?
"With a booming services segment and a hugely profitable hardware business, the best could be yet to come for AAPL stock investors."
That's what I told readers of Income Investors about Apple Inc. (NASDAQ:AAPL) three years ago, when the company's shares were trading around $115.00 apiece. In that article, I explained why the Cupertino, California-based tech giant was a top pick for income investors.
Since that article was published, Apple stock has skyrocketed by more than 140% (it's now trading at $280.50 apiece), and management has announced three dividend increases.
And the opportunity might not be over just yet. Even though AAPL has shot through the roof, there are still plenty of things that make it a top dividend stock for 2020.
Let me elaborate.
Apple Inc. Has a Huge Cash Pile
The tech industry is kind of known for its ability to burn through cash very quickly. That means, very often, companies find themselves struggling with cash flow. As a result, not many tech stocks can pay a durable dividend.
But Apple is not the average tech stock, in that it is loaded with cash. The last time Apple reported earnings, it showed that, as of September 28, the company had a whopping $205.9 billion in cash, cash equivalents, and marketable securities. (Source: "Condensed Consolidated Statements of Operations (Unaudited)," Apple Inc., last accessed December 17, 2019.)
Apple wants to return that cash to investors, and paying a dividend is one of the most direct ways of doing so. The company reinstated its dividend policy in 2012 by giving investors a quarterly payout of $0.37857 per share (split-adjusted). Today, AAPL stock's quarterly dividend rate stands at $0.77 per share, representing a total increase of 103.4%. (Source: "Dividend History," Apple Inc., last accessed December 1, 2019.)
At the current share price, Apple stock offers investors an annual dividend yield of 1.1%.
Meanwhile, the company also returns cash to investors through a massive share repurchase program. Unlike dividends, a stock buyback program does not result in the remaining shareholders getting a check in the mail. However, such a program reduces the number of shares outstanding, thus allowing each remaining investor to own a slightly larger portion of the company.
And given what Apple has been doing, who doesn't want to own a larger portion of it?
The best part is, the company is committed to returning cash to investors.
In Apple's latest quarterly earnings report, Apple's chief financial officer Luca Maestri said, "We also returned over $21 billion to shareholders, including almost $18 billion in share repurchases and $3.5 billion in dividends and equivalents, as we continue on our path to reaching a net cash neutral position over time." (Source: "Apple Reports Fourth Quarter Results," Apple Inc., October 30, 2019.)
Apple Stock: Dividends Backed by a Recurring Business
In the past, one of the main reasons why income investors might shy away from AAPL stock is that the company was known as a hardware device maker. And in the tech world, selling devices is not really the most durable business model.
A company could be making the best-selling gadget in one year, but if consumers don't want to buy the product repeatedly, it wouldn't be able to build a recurring business. And having a recurring business model is a necessary condition for building a recurring dividend stream.
But that should be a much less concerning factor for Apple now because, over the years, the company has managed to build a recurring business from its services segment.
You see, because Apple has an active installed base of well over one billion devices—and every one of those devices is running Apple's own operating system—the company has huge monetizing opportunities in software and services.
And it has been doing a pretty good job tapping into those opportunities.
In the fourth quarter of Apple's fiscal-year 2019, which ended September 28, the company's services segment—which includes the "App Store," "Apple Music," "Apple Pay," and "iCloud"—brought in $12.5 billion of revenue, representing a 17.9% increase year-over-year and marking a new all-time high. (Source: "Condensed Consolidated Statements of Operations (Unaudited)," Apple Inc., op. cit.)
In full-year fiscal 2019, Apple's services revenue totaled a whopping $46.3 billion.
And it's easy to see why the services segment is a recurring revenue contributor for Apple. In the company's latest earnings conference call, Maestri revealed that the company now has 450 million paid subscriptions and that, in 2020, the number will surpass 500 million. (Source: "Apple Inc. (AAPL) CEO Tim Cook on Q4 2019 Results – Earnings Call Transcript," Seeking Alpha, October 30, 2019.)
Of course, Apple is still recognized as the "iPhone" maker because the smart phone brought in $33.4 billion of revenue for the company in the most recent quarter—more than any other device or service. (Source: "Condensed Consolidated Statements of Operations (Unaudited)," Apple Inc., op. cit.)
But by selling more iPhones, the company can further expand its installed base, which in turn would boost its services business. It's a virtuous cycle, to say the least.
Meanwhile, management is expecting a strong holiday season and has issued revenue guidance of between $85.5 and $89.5 billion for the 2020 fiscal first quarter.
Keep in mind that, up until this point, Apple's record quarterly revenue was $88.3 billion, which was achieved in the quarter ended December 2017. If the company manages to beat that record—a possibility that's within the guidance range—I wouldn't be surprised to see the rally continuing in Apple stock.
Bottom Line on Apple Inc.
At the end of the day, if you use dividend yield as the criterion, you'll find plenty of companies more generous than Apple Inc. But if you measure a company's shareholder-friendliness by the absolute amount of cash it returns to investors through dividends and buybacks, then very few companies are even in the same league as the iPhone maker.
That's why, despite its relatively low yield, I believe that AAPL stock is a top dividend stock for 2020.