Apple Inc.: Here's Why AAPL Stock is Going Crazy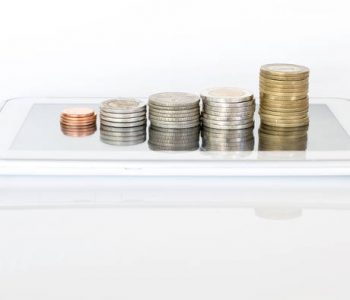 Apple Stock Soars on iPhone 7 Sales
Apple Inc. (NASDAQ:AAPL) stock is not really a hot commodity anymore. In the past 12 months, Apple stock returned a dismal -6.1%. But on Tuesday, shares of this Cupertino, California-based tech giant jumped up 2.7% by 2:00 p.m. Why? It's all about the "iPhone 7."
Apple unveiled its latest flagship smartphone, the iPhone 7, last Wednesday. Although the company said that it would not be providing first-weekend sales results as it did in the past, there are indications that the latest iPhone received quite a warm welcome from consumers.
On Tuesday, September 13, T-Mobile US (NASDAQ:TMUS) released its sales information for this weekend's iPhone 7 and "iPhone 7 Plus" pre-orders. It showed that the first weekend's results, "shattered all previous iPhone pre-order records at T-Mobile." (Source: "iPhone 7 and iPhone 7 Plus Shatter Records at T-Mobile," T-Mobile US, September 13, 2016.)
In particular, pre-orders for the latest iPhone at T-Mobile were up nearly four times compared to T-Mobile's next most popular iPhone, the "iPhone 6," which was released two years ago. Note that when Apple launched the iPhone 6, it did release first-weekend sales results. At that time, Apple sold over 10 million new iPhone 6 and "iPhone 6 Plus" models in just three days. (Source: "First Weekend iPhone Sales Top 10 Million, Set New Record," Apple Inc., September 22, 2014.)
Last Friday also set a single-day sales record for any smartphone ever in the carrier's history.
Note that T-Mobile is not the only carrier having a blast with iPhone 7 pre-orders. Also on Tuesday, Sprint Corporation (NYSE:S) reported that pre-orders of the iPhone 7 and iPhone 7 Plus were up more than 375% in the first three days compared to last year. (Source: "Sprint Pre-orders of iPhone 7 and iPhone 7 Plus Increase Nearly Four Times," Sprint Corporation, September 13, 2016.)
Last year was an "S" year for Apple. The company introduced the "iPhone 6S" and "iPhone 6S Plus" in September. Over the first weekend, Apple sold more than 13 million new iPhone 6S and iPhone 6S Plus models, breaking the previous year's record. (Source: "Apple Announces Record iPhone 6S & iPhone 6S Plus Sales," Apple Inc., September 28, 2015.)
With carriers reporting sales several times better than the previous two years, the iPhone 7 and iPhone 7 Plus models could be a huge success for Apple stock.