Apple Inc.: AAPL Stock a Must-Own for Income Investors?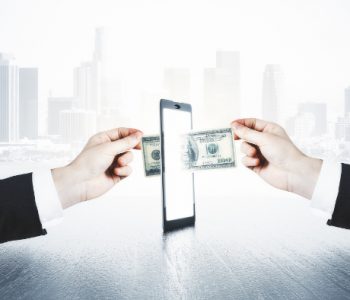 Income Investors Should Consider Apple Stock
For the most part of its history, Apple Inc. (NASDAQ:AAPL) stock hasn't been a staple for income investors. For more than 15 years (1996–2011), Apple stock did not pay a dividend. But since the company resumed its dividend payments in 2012, its payout has been growing at an impressive pace. So, should income investors reconsider AAPL stock?
In my opinion, the answer is "yes."
Dividend investors don't typically shop in the technology sector. Other than the obvious volatility in their stock prices, many tech companies have relatively unpredictable earnings. And if a company doesn't know how much profit (if any) it would generate next year, it probably doesn't want to commit to paying a dividend today. In the stock market, few things disappoint investors more than a dividend cut.
Within the technology sector, the hardware device business—which is still the bread and butter of Apple stock right now—is not exactly known for producing dividend payers. A gadget might be hot today, but will consumers still like it down the road? Just take a look at Fitbit Inc (NYSE:FIT) and GoPro Inc's (NASDAQ:GPRO) stock prices and you'll see what I mean.
AAPL stock, on the other hand, is quite different. First of all, even within its hardware segment, Apple has found a way to generate recurring revenue. The company has a huge following around the world, every time it launches a new flagship "iPhone," people would be lining up at Apple Stores, waiting to be the first ones to get it. Many had thought that the latest flagship model, the "iPhone 7," wouldn't be a success because there was no dramatic change from the previous model. But as it turned out, the latest model still shattered iPhone sales records at quite a few wireless carriers. (Source: "Apple iPhone 7 sets sales records, carriers say," CNET, September 13, 2016.)
Secondly, with such a large user base, Apple has built itself a huge ecosystem. Last year, the company said that there were over one billion active devices around the world. And because Apple uses its own operating systems on all its devices, that's one-billion devices in Apple's ecosystem.
What this means is huge monetizing opportunities in services. Other than making hardware devices, Apple also has a sizable services segment, which includes Internet Services, Apple Care, Apple Pay, and licensing, among others. With a growing ecosystem, Apple's services business is also booming. In the most recent quarter, Apple's services revenue grew 24% year-over-year to set a new all-time record. (Source: "Apple Reports Fourth Quarter Results," Apple Inc., October 25, 2016.)
Having a growing services segment is a great recipe for making Apple stock a dividend play. This is because, unlike hardware devices, services don't have to follow a fixed product update cycle. Moreover, a lot of the software and services revenue could be recurring.
Don't forget that the company also has a huge pile of cash—$237.6 billion, last time it counted. However, most of it is stored overseas. And if Apple wants to bring it back to the U.S., it would have to face a 35% tax rate, which, according to the company's chief executive officer, Tim Cook, is "a very high number." (Source: "Apple could be able to pay just 10% tax to repatriate overseas profits under Trump plan," 9to5Mac, November 9, 2016.)
Now, with President Trump having taken office, things could be about to change. President Trump has said prior to the election that corporations bringing cash back from overseas should be "taxed only at the rate of 10% instead of 35%." If that tax reform actually takes place, multinational companies like Apple will have much stronger incentive to bring back their cash. And if Apple does bring back some of its cash, it would have more freedom not only to invest, but also to increase its payout to shareholders.
Right now, the company has a quarterly dividend rate of $0.57 per share, giving AAPL stock an annual dividend yield of 1.9%. Since Apple resumed paying dividends in 2012, its quarterly payout has grown by more than 50%.
The Bottom Line on AAPL Stock
The earnings season is coming up and Apple is scheduled to report on Tuesday, January 31 after the closing bell. The company has said previously that it could deliver record revenue this time. If that actually happens, it could spark a new rally in Apple stock. Income investors wanting to get onboard AAPL stock might have to act quickly.