Apple Adds $50 Billion to Capital Return Program, Hikes Dividend 10%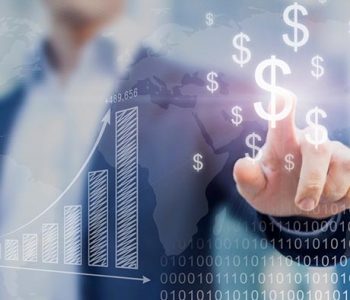 iStock.com/NicoElNino
Apple Hikes Dividend, Tops Up Stock Buyback
Apple Inc. (NASDAQ:AAPL) announced a dividend hike and topped up its share buyback program in a move that could signal growth is slowing down at the world's largest technology company.
Apple's board of directors also hiked the company's dividend payout 10% on Tuesday, declaring a $0.57 distribution payable on May 12, 2016. Executives also added $50.0 billion to the share buyback program. Management is now authorized to repurchase $175 billion of Apple stock, up from the $140-billion program announced last year. (Source: "Apple Reports Second Quarter Results," Apple Inc. Investor Relations, April 26, 2016.)
"We generated strong operating cash flow of $11.6 billion and returned $10 billion to shareholders through our capital return program during the March quarter," Apple CFO Luca Maestri wrote in a press release. "Thanks to the strength of our business results, we are happy to be announcing today a further increase of the program to $250 billion." (Source: Ibid.)
The news markets Apple's transition from a go-go growth stock to a more mundane dividend name.
Apple posted quarterly revenue and earnings of $50.6 billion and $10.5 billion, respectively. It was one of the most profitable quarters of any public company in history. However, the tech giant's long run of constant year-over-year revenue growth has finally come to an end.
Limp "iPhone" sales had a lot to do with this. Smartphone revenue dropped 18% from the same period last year. Meanwhile, "iPad" and "Mac" sales slid by 19% and 10% year-over-year, respectively.
That trend may not be reversing anytime soon. Apple's guidance for the upcoming quarter is for $50.0 billion to $53.0 billion in revenue. This is a big drop from the $58.0 billion the company reported in the third quarter of 2015.
But while Apple may no longer be a growth stock, shareholders can probably expect many more dividend hikes in the years ahead. The company is still extremely profitable and generating more cash than it knows what to do with.
At the company's annual shareholder meeting last month, CEO Tim Cook committed to annual dividend hikes for the foreseeable future. This will likely take the form of more dividends and stock buybafinancial concept, business and moneycks. (Source: "Apple CEO Tim Cook commits to annual dividend raise," Reuters, May 16, 2016.)