Apollo Investment Corp.: This 11.3% Yield Looks Compelling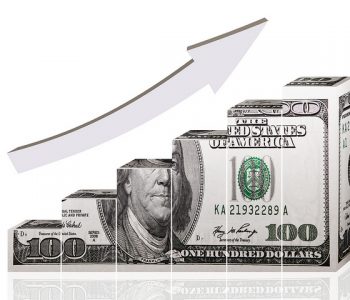 401(K) 2012/Flickr
This Stock Now Yields 11.3%
To earn bigger yields, investors have to be willing to take bigger risks.
You won't find many safe double-digit payouts just sitting around. Yield hunters have to venture out into lesser-known industries, like master limited partnerships or real estate investment trusts.
Business Development Companies (BDCs) provide another source of high yields in today's market. These firms invest in privately held businesses and pay out the profits to shareholders. And because most of these borrowers don't qualify for traditional bank loans, BDCs collect surprisingly high-interest rates.
Apollo Investment Corp. (NASDAQ:AINV) represents one of my favorites. Shares sit at the higher end of the risk spectrum, as the 11.3% yield might imply. But for those willing to stomach more ups and downs, this name could provide a nice income supplement in an already well-balanced portfolio.
Also Read:
Earn a 12% to 15% Yields Outsides of the Stock Market
Apollo has a track record of making smart loans, with only a few nonperforming loans on the books.
From a safety perspective, this makes me comfortable that its borrowers will keep paying the bills on time. Most of these loans are secured debt, which means that borrowers have pledged some out of collateral (i.e. property, plants, or equipment). This reduces Apollo's potential losses in the event of a default, ensuring dividends keep getting mailed out to shareholders.
This investment income could grow in the months ahead.
Apollo Investment Corp. does most of its lending on a floating rate basis. In fact, management made every single loan on a floating rate basis over the past five quarters.
This will likely pay off for investors. With the economy booming and inflation starting to pick up, many expect the Federal Reserve to raise rates over the next year or so. Higher yields will result in more interest income for Apollo and more dividend income for shareholders.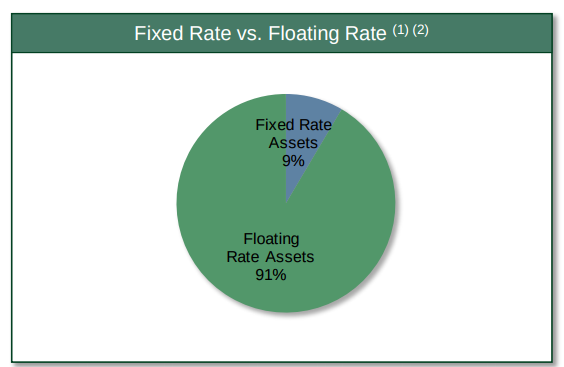 Source: "2017 Wells Fargo Thought Leadership Forum," Apollo Investment Corp., December 6, 2017.
To be clear, this payout isn't set in stone.
If a borrower defaults on its loan, Apollo's dividend could get cut. Given management pays out nearly all of their profits out to owners, investors don't have a lot of wiggle room here.
That said, Apollo's double-digit payout more than compensates shareholders for the risk they're taking here. For those willing to stomach the bigger risk, the bigger payout looks worth it.