Apollo Investment Corp.: Should Investors Consider This 11.5% Yield?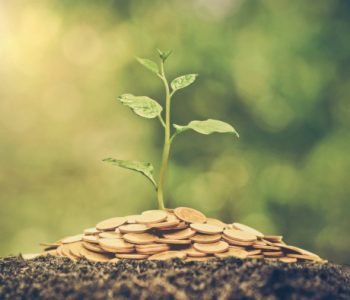 iStock.com/weerapatkiatdumrong
Few Companies Pay as Much as This One
In an era where most companies pay less than five percent, an ultra-high dividend yield often turns out to be a by-product of plunging share price. And for the most part, that was the case for Apollo Investment Corp. (NASDAQ:AINV). The stock slipped 11.3% over the past 12 months, pushing its yield past the double-digit mark.
But after the release of the company's latest financial results, AINV stock seems to be making a comeback. Apollo Investment Corp. surged four percent in the trading session following its third-quarter earnings report. And yet the stock still yields a remarkable 11.5%.
Should investors consider this high-yield stock? Let's take a look.
Apollo Investment Corp. is a specialty finance company headquartered in New York City. Structured as a business development company (BDC), Apollo provides debt and equity financing to private middle-market companies.
Right now, Apollo's core business is lending, as first- and second-lien loans account for 84% of its total portfolio. (Source: "Second Quarter Fiscal Year 2019 Earnings Three Months Ended September 30, 2018," Apollo Investment Corp., October 30, 2018.)
By earning an interest income stream from its portfolio, Apollo can establish a dividend policy to return cash to investors on a regular basis.
With a quarterly dividend rate of $0.15 per share, AINV stock offers a generous annual yield of 11.5%.
Apollo Investment Corp.: Is the Dividend Safe?
Given that the company has just reported earnings, it's a good time to check whether it earned enough money to cover those oversized dividends.
In the third quarter of 2018, Apollo Investment Corp. generated net investment income of $0.15 per share, which was the same as its quarterly dividend payment. (Source: "Apollo Investment Corporation Reports Financial Results for the Quarter Ended September 30, 2018," Apollo Investment Corp., October 30, 2018.)
While this means the company covered the payout, it did not leave any room for error. As a conservative income investor, I'd like to see a wider margin of safety in a high-yield stock's dividend payments.
Buying Back Its Shares
One thing that's worth noting right now is the company's new share repurchase program. In the latest earnings report, Apollo announced that its board of directors has approved a new stock buyback program, which allows it to acquire up to $50.0 million of AINV common stock.
Because the company still has $3.3 million of repurchase capacity remaining under its existing program, it now has around $53.3 million available for stock buybacks.
As I have said before, investors should pay attention to dilution. If a company often raises capital by issuing new shares, existing shareholders would own a smaller portion of the company as time goes by. Besides, even if the company makes higher profits down the road, a higher share count means per share earnings and dividends probably won't increase as much.
Buybacks, on the other hand, have the opposite effect to dilution. When a company repurchases its shares, it reduces the number of shares outstanding, allowing each existing shareholder to own a slightly larger portion of the company.
Therefore, Apollo Investment Corp.'s new buyback program was good news for investors. It was also likely a reason why AINV stock surged four percent after the press release.
Is Apollo Investment Corp. Trading at a Discount?
After a long bull market, most stocks have gotten expensive. From a value investor's perspective, U.S. equities look bloated, despite the substantial pullback in recent weeks.
And that could be another reason why investors might want to consider this high-yield BDC. At the end of September, Apollo Investment Corp. had a net asset value (NAV) of $6.47 per share.
But AINV stock trades at just $5.17 apiece. In other words, if the company's fundamentals haven't changed much in the past month, its current stock price would represent a significant discount compared to its NAV.
Like most double-digit yielders, Apollo Investment Corp is not perfect. The company could use a higher dividend coverage, but with a new buyback program and a sizable discount to NAV, AINV stock could be worth a look.