APLE Stock: Top Monthly Dividend Stock with a 6.34% Yield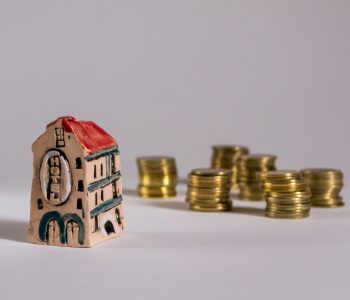 Iryna Kaliukina/iStockPhoto
Earn a Reliable Monthly Income
For investors relying on portfolio returns to cover day-to-day expenses, few things are better than a steady stream of monthly dividends. Today, I'm going to show you a company that provides exactly that.
The company in question is Apple Hospitality REIT Inc (NYSE:APLE), a real estate investment trust (REIT) headquartered in Richmond, Virginia. It owns one of the largest portfolios of upscale select-service hotels in the U.S. Thanks to the steady income stream generated from these hotels, Apple Hospitality REIT can pay a steady dividend.
Right now, the company pays monthly distributions of $0.10 per share, giving the stock an annual yield of 6.34%.
While not all high-yield stocks are safe bets, this monthly dividend stock is actually backed by a solid business.
You see, Apple Hospitality REIT's portfolio consists of 238 Hilton Hotels Corporation– (NYSE:HLT) and Marriott International Inc–  (NASDAQ:MAR) branded hotels. By focusing on two of the most well-known brands in the industry, the REIT benefits from strong consumer awareness, brand booking channels, and strong loyalty programs. Moreover, the company's industry-leading brand affiliation allows it to run a more profitable business than its peers.
In the first half 2017, Apple Hospitality REIT achieved a hotel earnings before interest, taxes, depreciation, and amortization (EBITDA) margin of 38%. Its peer group–REITs that also specialize in upscale select-service hotels–on the other hand, had an average hotel EBITDA margin of 36% during this period. (Source: "Investor Presentation," Apple Hospitality REIT Inc, last accessed November 2, 2017.)
The portfolio is also well-diversified. Unlike some hotel REITs that only focus on gateway cities, Apple Hospitality REIT's hotels are located in urban, high-end suburban, and developing markets across 34 states. These regions may not be as fast-growing as the coastal cities, but they have more diverse demand generators and could be less affected by conditions of the macro economy.
Furthermore, travelers like Apple Hospitality REIT's hotels because many of them are newly built. In the company's portfolio, 83% of hotels are either less than six years old or have less than six years since they were last renovated.
Apple Hospitality REIT's high-quality portfolio has led to superior customer satisfaction. On TripAdvisor, the company's hotel properties earned an average rating of 4.3 out of 5.0 in the first half of 2017. (Source: Ibid.)
The Bottom Line on This Monthly Dividend Stock
Last but certainly not least, Apple Hospitality REIT has been growing its business. In the first six months of 2017, the company generated $620.1 million in revenue, representing a 1.2% increase year-over-year. Revenue per available room, a critical measure of a hotel REIT's performance, came in at $105.59, up 0.6% from the year-ago period.
With a high-quality portfolio and growing financials, Apple Hospitality REIT is a top monthly dividend stock for income investors.