APLE Stock: Supplement Your Monthly Income with This 6.1% Dividend Yield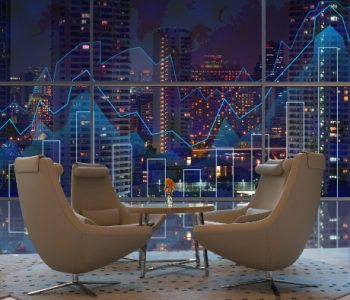 iStock.com/Tzido
1 Monthly Dividend Stock to Consider
For investors looking to supplement their income with dividends, few things are better than monthly dividend stocks. Think about it: most of our bills have to be paid every month, so why wait a quarter for dividend checks?
Right now, there are a few dozen monthly dividend stocks trading on U.S. stock exchanges. Just like their quarterly paying counterparts, the highest-quality monthly dividend stocks don't offer much in terms of yield. The high-yield ones, on the other hand, can be a bit risky.
So today, I'm going to show you a monthly dividend stock that offers investors a good balance between current yield and dividend safety, Apple Hospitality REIT Inc (NYSE:APLE).
Despite the first word in its name, this is not the company that makes the "iPhone." Instead, Apple Hospitality is a real estate investment trust (REIT) that owns one of the largest portfolios of upscale, select-service hotels in the U.S. As of September 30, 2017, the company's portfolio consists of 238 hotels, totaling more than 30,000 rooms. These hotels are located across 88 markets in 34 states. (Source: "Investor Presentation," Apple Hospitality REIT Inc, last accessed December 8, 2017.)
Also Read:
This Little Known Monthly Dividend Stock Yields 8.2%
Apple Hospitality's focus on select-service hotels has several benefits. These hotels have less rooms to fill and needs less staff to manage. At the same time, consumer demand is strong for select-service hotels and the properties can be easily renovated. Add it up and Apple Hospitality's strategy to invest exclusively in select-service hotels allows it to earn higher margins than its peers.
In the first nine months of 2017, the company generated hotel earnings before interest, tax depreciation and amortization margin of 38.9%, the second highest among its peer group of 14 hotel REITs.
With higher operating margins, Apple Hospitality REIT can generate a more stable cash flow stream. And that's a good thing for investors relying on its dividends to cover their day-to-day expenses.
Right now, the company pays monthly distributions of $0.10 per share or an annualized payout of $1.20 per share. Trading at $19.74 apiece, APLE stock has an annual dividend yield of 6.1%.
Usually, when looking for stocks to add to an income portfolio, I would like to see some track record of dividend increases. And that's where APLE stock seems to be lacking at the moment. Since the company completed its initial public offering in May 2015, it has been paying the same monthly dividend rate. (Source: "Dividend History," Apple Hospitality REIT Inc, last accessed December 8, 2017.)
However, while Apple Hospitality REIT is yet to establish a track record, its current payout is more than safe. In the first nine months of 2017, the company generated modified funds from operations of $308.5 million, or $1.38 per share. Since it declared and paid $0.90 of total dividends per share during this period, Apple Hospitality REIT had a payout ratio of just 65.2%. (Source: "Apple Hospitality REIT Reports Results of Operations for Third Quarter 2017," Apple Hospitality REIT Inc, November 6, 2017.)
At Income Investors, we prefer companies with payout ratios of lower of than 75%. In the case of Apple Hospitality REIT, its 65.2% payout ratio not only leaves a sizable margin of safety, but also means that if the company wants to raise its dividend in the future, there's plenty of room to do so.
With a 6.1% yield that's more than safe, Apple Hospitality REIT is a top monthly dividend stock to consider.