Aon PLC (NYSE:AON) Declares Quarterly Cash Dividend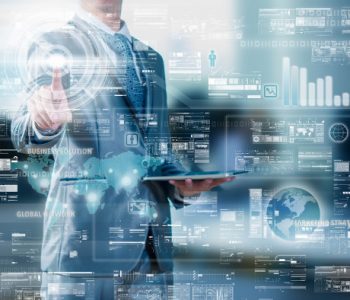 iStock.com/stnazkul
Aon Stock Declares Quarterly Dividend
As we always say here at Income Investors, boring businesses can produce some very exciting returns.
Case in point, Aon PLC (NYSE:AON) is a global professional services company that provides a wide range of risk, retirement, and health solutions. It is not in the business of making "the next big thing," but its share price still soared 139% over the last five years.
Moreover, the company also rewards shareholders with a rising stream of dividends.
In a press release on Monday, January 15, Aon announced that its Board of Directors has declared a quarterly cash dividend of $0.36 per share. The dividend will be paid on February 15, 2018 to shareholders of record on February 1, 2018. (Source: "Aon Declares Quarterly Dividend," Aon PLC, January 15, 2018.)
At the current price, Aon stock offers an annual yield of 1.1%.
The yield itself may not look that impressive, but note that Aon's payout has been consistently increasing. At the beginning of 2013, the company was paying quarterly dividends of $0.1575 apiece. So in just five years, Aon PLC's per-share payout has grown by a whopping 129%.
Also Read:
10 Undervalued Stocks Insiders Are Buying
Those impressive dividend hikes are backed by a solid business. According to the company's most recent earnings report, Aon's revenue grew six percent year-over-year to $2.3 billion in the third quarter of 2017. Adjusted operating margin expanded 170 basis points to 20.3%. Excluding one-time items, the company generated adjusted earnings of $1.29 per share, representing an 18% increase from the year-ago period. (Source: "Aon Reports Third Quarter 2017 Results," Aon PLC, October 27, 2017.)
For a company whose management is willing to return cash to investors, a growing business will likely translate to bigger payouts. So for investors of Aon PLC, more good news could be on the way.