With Another Payout Hike, This High-Dividend Stock Yields 9.3%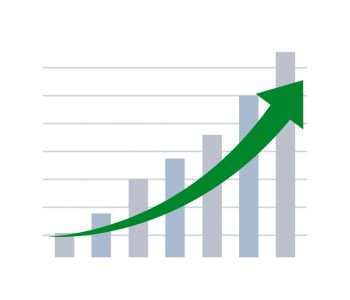 iStock.com/LerinaInk
Looking for Dividend Growers with a Big Yield? Read This
To most investors, a few percentages of dividend increase may not seem like much, especially when the market is soaring. But over time, those dividend hikes do add up, and can turn into a rather substantial income stream.
Holly Energy Partners, L.P. (NYSE:HEP), for instance, has never really been a hot ticker. But thanks to the master limited partnership 's continuous distribution hikes, HEP stock now offers one of the biggest payouts in the market.
Headquartered in Dallas, Holly Energy Partners, L.P. was created by HollyFrontier Corp (NYSE:HFC) in 2004 to provide petroleum product and crude oil transportation, terminaling, and throughput services. The partnership serves HollyFrontier's subsidiaries and third-party customers in the petroleum industry.
Since Holly Energy went public in July 2004, the company has raised its distribution every single quarter. That's 58 consecutive quarterly distribution hikes. (Source: "Distribution History," Holly Energy Partners, L.P., last accessed April 22, 2019.)
The latest hike was announced this month. On April 18, 2019, the company's board of directors declared a quarterly cash distribution of $0.67 per unit. The amount represented a 2.3% increase year-over-year and a 0.4% increase sequentially. The distribution is payable on May 14, 2019 to shareholders of record as of April 29.
The magnitude of the increase may not wow investors, but here's the thing: after all the distribution hikes, the sheer size of Holly Energy's payout means investors don't really have to worry too much about where HEP stock is headed.
You see, if an investor purchases Holly Energy Partners stock today (it trades at $28.83 apiece), they would earn an annual distribution yield of 9.3%. And that's a cash payout that investors can expect to collect whether the stock price goes up or down.
Is the Distribution Safe at Holly Energy Partners, L.P.?
Of course, seeing a yield higher than the vast majority of stocks trading in today's market, risk-averse investors are likely wondering, "Is the payout safe?"
Well, HEP stock's distribution history should already reveal something special about this partnership. In particular, commodity prices had quite a few ups and downs since Holly Energy's initial public offering in the summer of 2004.
We saw plenty of energy companies lower their dividends when things got rough during that period, and some even went out of business. And yet, even during the hardest times for the energy industry, the company managed to deliver a bigger distribution check to investors every three months.
Dig a little deeper and you'll see that, despite being in the energy industry, HEP has a rather stable business model. The partnership earns nearly all its revenue from fee-based activities that have limited exposure to commodity price volatility. And more than 80% of the partnership's revenue comes from long-term contracts with minimum commitments. This allows Holly Energy to generate relatively stable cash flows through the commodity cycle. (Source: "Investor Presentation January 2019," Holly Energy Partners, L.P., last accessed April 22, 2019.)
The business has been growing, too. In 2018, Holly Energy generated $506.2 million of revenue, which was $51.9 million more than what it earned in 2017. The partnership earned higher revenue from its crude pipelines, its refined product pipelines, and its terminal, tankage, and loading track segments. (Source: "Holly Energy Partners, L.P. Reports Fourth Quarter Results," Holly Energy Partners, L.P., February 19, 2019.)
However, the partnership had a distribution coverage ratio of $0.98 times in full-year 2018, meaning it didn't generate quite enough cash to cover its payout for the year.
But don't bail on Holly Energy Partners stock just yet.
"In 2019, we expect to increase our distribution by a $0.0025 per LP unit per quarter with an average distribution coverage ratio of 1.0x for the year and higher coverage ratios in the second half of the year due to contractual tariff escalators," said Executive Vice President and Chief Financial Officer Richard Voliva. (Source: "Holly Energy Partners, L.P. (HEP) CEO George Damiris on Q4 2018 Results – Earnings Call Transcript," Seeking Alpha, February 19, 2019.)
In other words, if things go as management has planned, Holly Energy will continue to deliver quarterly distribution hikes and cover its payout in 2019. For a stock that already yields 9.3%, that would be quite something to look forward to.