AngloGold Ashanti May Resume Dividend Next Year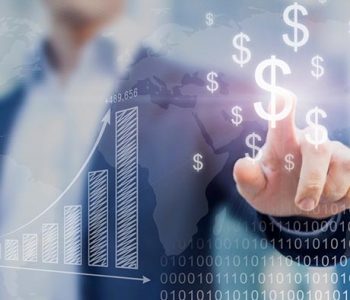 iStock.com/NicoElNino
Surge in Gold Prices Helping Miner to Cut Debt and Boost Cash
In a latest sign that gold miners may boost returning cash to their shareholders, AngloGold Ashanti Ltd. (JSE:ANG),  the world's third-largest metal mining company, said it will consider resuming dividend payout next year.
AngloGold told investors it has more than trebled its free cash flow in the first six months of the year and cut its debt obligations by third as gold prices surge.
Net debt fell by 32% to $2.1 billion as of June 30 from $3.1 billion during the same period last year, significantly lowering its interest payments and boosting its free cash flow to over $100 million, the company said in a statement on its web site.
"We're getting closer, every quarter or six months as we go, to resuming dividends," AngloGold Chief Executive Officer Srinivasan Venkatakrishnan said on a call with reporters Monday. "Whatever we do would be sustainable and obviously would not be from borrowed money." (Source: "AngloGold Dividends May Return in 2017 as Cash Flow Rises," Bloomberg News August 15, 2016.)
While giving this good news to investors, the Johannesburg-based miner said it returned to profit by reporting $52.0 million earnings for six months ended in June, compared with a loss of $23.0 million during the same period a year ago.
AngloGold said it has delivered on a range of measures over the past two years, including cutting its debt by using internally generated funds and improving the quality of its production by selling some mines and closing others.
All-in sustaining costs rose to an average of $911 per ounce over the six months ended 30 June, compared with the $924 per ounce recorded a year prior.
Production from continuing operations declined seven percent to 1.745 million per ounce from 1.878 million, given the unforeseen challenges faced at the Kibali joint venture and planned reduction in output from the Tropicana, Geita, and Obuasi mines, the company said. (Source: "AngloGold Ashanti trebles free cash flow to $108m, cuts net debt 32%," Latest News, AngloGold, August 15, 2016.)
"We will continue to push hard to improve operational and cost performance, as well as our overall balance sheet flexibility, regardless of the gold price environment," Venkatakrishnan said in the press release. "Our focus remains to improve margins and grow cash flow and returns on a sustainable basis." (Source: Ibid.)
Last week, Newmont Mining Corp. (NYSE:NEM) said it may double its third-quarter dividend payout to $0.05 a share if the gold prices continue to trade higher.
With their debt reduced, the company is planning to, "look at modifying [their] gold-price-linked dividend policy," according Gary J. Goldberg, president and CEO of Newmont, who also noted that this modification will occur in the final quarter of the year. Meanwhile, if gold prices remain high, Newmont's third-quarter payout could potentially double to $0.05 a share. (Source: "Newmont Sees Dividends Rising, Provided Gold Prices Cooperate," The Wall Street Journal, August 11, 2016.)