Andeavor Logistics LP: This 12.1% Yield Just Got Upgraded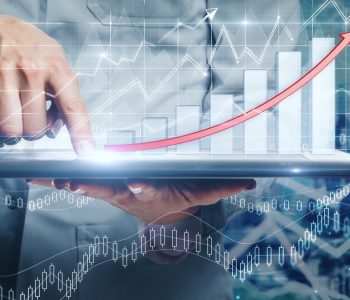 iStock.com/peshkov
Andeavor Logistics LP Now Pays a 12.1% Dividend Yield
Investing in high-yield stocks is a bit like being an Alaskan fisherman: it's a lucrative, but risky, activity.
Readers want me to review these names all the time. The higher the yield, the better.
The problem comes when you dig into the fine print. Most of these companies operate in the choppiest, most dangerous waters of the financial world. Even the smallest wave can capsize these distributions, sinking your retirement account with it.
But sometimes I find an exception.
With a 12.1% yield, Andeavor Logistics LP (NYSE:ANDX) has found a following among income investors. The company owns a network of energy pipelines, terminals, and storage facilities, which has resulted in a steady dividend stream for investors.
But can such a high payout possibly be safe? Savvy investors will want to check whether this distribution will sink or swim before pulling the trigger.
Has Andeavor Logistics LP Fixed Its Problems?
I have never recommended Andeavor stock in the past for one reason: cash flow.
In 2017, the business generated a weaker-than-expected $665.0 million in distributable cash flow. The shortfall came as a result of the partnership's storage business, which suffered from a draw in oil inventories.
Over that period, management paid out $692.0 million in distributions. Needless to say, paying out more money than you generate in cash is not a sustainable formula. Companies can only paper over their shortfalls by borrowing funds for so long.
Conditions, however, have started to improve.
Shale drilling production has far exceeded the industry's current transit capacity. With more barrels flowing through its network, Andeavor Logistics LP has seen its revenues soar.
Management has padded that income stream further through acquisitions. Last year, Andeavor purchased a collection of gathering, storage, and transportation assets in the fast-growing Permian region for $1.6 billion. The deal, analysts project, will add $200.0 million to the partnership's cash flow in 2019.
The Bottom Line on Andeavor Logistics LP
All of this has put ANDX stock's distribution on a much firmer foundation.
Last year, the partnership's payout ratio dropped to 98%. This figure stands just within my comfort zone, but is still a big improvement from previously.
I suspect that the payout ratio will improve in the upcoming year. With the rebound in the oil market, Andeavor will likely see a bump in cash flows from its storage business. This could even put management back in the position to resume distribution increases.
I wouldn't call Andeavor Logistics LP's distribution "safe" just yet, but a lot of things have started to go right at this partnership. If you're fishing for high dividend yields, you might want to give ANDX stock a second look.