Analysts: Improving Balance Sheet a Focus at Midstream Energy Companies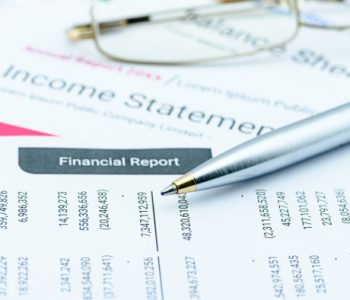 Bottom in Sight for Pipeline Stocks
With the severe downturn in the energy sector, it's not just drillers that are affected; midstream companies took a beating as well. But according to SunTrust Robinson Humphrey, there is still hope for midstream oil and gas stocks.
Tristan Richardson and Matthew Tate, analysts at the investment bank, looked at the second-quarter results of midstream companies. They said that among the names in their coverage, smaller companies performed better, while some of the larger ones struggled to find growth. (Source: "Midstream Energy Names: Q2 Was All About Balance Sheet Focus," Barron's, August 17, 2016.)
In a note to investors, the analysts pointed out that improving their balance sheet was a major theme for midstream companies in the second quarter.
"Subsequent to quarter end, numerous midstream firms announced proactive strategies to address concerns around leverage and long-term cost of capital, most notably within our coverage Kinder Morgan Inc (KMI), SemGroup Corp (SEMG), and Plains All American Pipeline, L.P. (PAA)," they wrote.
In particular, Kinder Morgan's joint ventures and asset sales are expected to reduce its debt by $3.0 billion. The company expects to end the year at a leverage ratio of 5.3 times net debt-to-adjusted earnings before interest, taxes, depreciation, and amortization (EBITDA), down from its previous guidance of 5.5 times. (Source: "Kinder Morgan Declares Dividend of $0.125 for Second Quarter 2016," Kinder Morgan Inc., July 20, 2016.)
Plains All American Pipeline even cut its distributions by 21% to facilitate what it calls the "simplification process." The partnership would eliminate the two percent general partner interest and the incentive distribution rights in exchange for 245.5 million newly issued PAA common units and the assumption of $593 million of debt at the general partner Plains AAP, L.P. (Source: "Plains All American Pipeline, L.P. and Plains GP Holdings Announce Successful Results of Simplification Process and Related Actions," Plains All American Pipeline LP, July 11, 2016.)
Richardson and Tate welcomed these moves: "Beyond macro-energy concerns, we are more constructive on the group generally as these efforts offer balance sheet stability and lower dependence on capital markets. Asset high-grading and increased equity market activity continue to serve as tools for de-leveraging," they wrote.
Going forward, the analysts expect midstream energy companies to grow their EBITDA and discounted cash flow (DCF) by two to three percent at the median in the full year of 2016. Median distribution growth is expected to be around six percent.