Analyst: Dividend Stocks at "Extreme Valuations"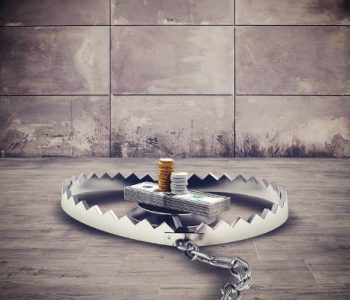 Rise in Rates Will Hurt Dividend Stocks
Investors who are accumulating dividend-paying stocks are running into a risk of losing money if interest rates start to inch higher, according to a warning from Vadim Zlotnikov, the co-head of multi-asset solutions and chief market strategist for AB Global.
Many dividend paying companies are trading at "fairly extreme valuations," and it's just a matter of time when these stocks will start declining, Zlotnikov told CNBC in an interview.
"You know that the expected returns over the next couple of years are likely to be significantly lower than they've been in the past," he said. "You know that the investors' willingness to pay up simply for the companies that raise their payouts is somewhat irrational." (Source: "Strategist warns extremely valued dividend stocks will underperform," CNBC, August 30, 2016.)
Speculations that the U.S. Federal Reserve will not raise interest rates have fueled gains in dividend-paying companies, as the S&P 500 soared. Mixed economic performance of the world's largest economy and uncertainties in Europe further supported these expectations.
For investors seeking higher yields, solid dividend-paying stocks offer good alternatives at a time when bond yields have fallen to rock-bottom levels.
Zlotnikov warned that dividend-heavy portfolios will suffer losses when the Fed resumes its tightening because investors have built-in unrealistic expectations that the economic growth and inflationary pressures will remain depressed for a longer period of time.
Federal Reserve Chairwoman Janet Yellen also raised the possibility this month that the central bank may resume its tightening cycle before its December meeting if the U.S. economy continued to show improvements, especially on the job front.
"In light of the continued solid performance of the labor market and our outlook for economic activity and inflation, I believe the case for an increase in the federal funds rate has strengthened in recent months," Yellen said during a conference in Jackson Hole, Wyoming. (Source: "Janet Yellen says case for rate rise has 'strengthened'," Financial Times, August 26, 2016.)
The second factor which is pushing investors toward dividing paying stocks, according to Zlotnikov, is that companies are aggressively increasing their dividend payout—in some cases, more than they can afford. This trend may reverse as the rates start creeping higher.
"A decline in these stocks or relative underperformance actually doesn't require significantly higher rates," he said. (Source: CNBC, August 30, 2016, op cit.)