Analyst: Royal Dutch Shell plc Dividend Could Be at Risk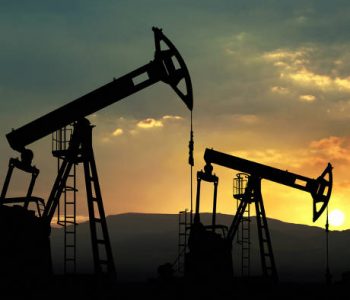 Analyst Worried About "Ballooning Debt"
New York, NY—In today's ultra-low interest rate environment, high-yield dividend stocks look like attractive opportunities to income investors. However, one analyst is warning that the dividend of a high-yield oil company might be at risk.
The company is Royal Dutch Shell plc (NYSE:RDS.A), one of the six oil and gas "supermajors" in the world. On Wednesday, August 10, Raymond James analyst Jean-Pierre Dmirdjian said in a report that he doesn't believe the valuations for Royal Dutch Shell represent a buying opportunity. (Source: "Royal Dutch Shell's 'Ballooning' Debt Could Put Its 7.5% Dividend at Risk," Barron's, August 10, 2016.)
In a report titled, "Too Soon to Be Charmed by the Reshaping Plan," Dmirdjian wrote, "We derive a fair value of €24/share, which offers insufficient incentive for us to recommend buying shares in Shell at the moment. The above-average dividend yield of 7.5% is consistent in our view with the concerns surrounding ballooning debt, which we believe outweigh the longer-term appeal of the company's transformation story." (Source: Ibid.)
With the latest round of downturn in the energy sector, many oil companies took another hit in their stock prices. As a result, their dividend yields have climbed higher, with Royal Dutch Shell being one of them. Shell's stock price dropped more than 10% in the past month; the company now has a dividend yield of 7.65%.
Facing strong industry headwinds, Shell announced its plan to restructure in June. In particular, the company plans to manage the down-cycle by delivering on lower costs, lower and more predictable spending, asset sales, and new projects. (Source: "Capital markets day 2016: Re-shaping Shell to create a world class investment case," Royal Dutch Shell, June 7, 2016.)
However, Dmirdjian doesn't believe those initiatives will be enough. He notes that the, "unsupportive oil price movement" will, "put a strain on cash flow," and the priority for Shell right now should be debt reduction.
"Our bullish oil price deck points to fast de-gearing, but the balance sheet may get worse before it gets better if low oil prices linger, and this may raise fears about dividend sustainability," the analyst concluded. "We think it is premature to buy into a reshaping story that is not yet tangible, especially given the wall of debt."