Analyst: Is GM a Disruptor or Dividend Play?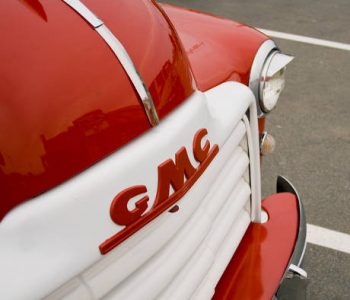 Analyst Raises Questions on GM Identity
New York, NY — General Motors Company (NYSE:GM) is facing an identity crisis, according to an analyst at Barclays Securities who raised many interesting questions associated with the GM brand after the Detroit-based carmaker reported its second-quarter profit more than doubled.
"Is it a disruptor or a dividend play?" Barclays analyst Brian A. Johnson asked in a report. (Source: "GM Stock Has an Identity Crisis," Street Insider, July 22, 2016). "What is the brand of GM equity? Is it a mass market carmaker (i.e. Chevy Malibu)? A rugged truck maker (i.e. the GMC Sierra)? A luxury car maker (Cadillac)? Or is it all of the above?" (Source: Ibid.)
Just like car buyers can't tell if GM is a luxury carmaker (i.e. producing "Cadillacs"), or a mass market carmaker (i.e. producing Chevy "Malibus"), investors can't figure out if the company is a growth stock (44% earnings-per-share growth) or a dividend stock (five percent dividend yield), which makes it unappealing to both growth and income investors.
"In reality, neither group of investors appears interested in GM, which closed only +1.7% (vs. S&P -40bp) despite a big 2Q beat ($1.86 vs. cons. $1.52)," Johnson said. "Growth investors are more focused on "seemingly more exciting visions" like Tesla Motors Inc (NASDAQ:TSLA), while dividend investors seek for either "the stable revenue outlook of consumer packaged goods firms or the family-committed dividend at Ford Motor Company (NYSE:F)." (Source: Ibid.)
So, Johnson added, maybe it's time for GM to focus on convincing investors that its dividend will remain stable, no matter what, instead of focusing on selling its ability to continue to post strong earnings growth so far into the cycle.
For the 2016 second quarter, the company reported earnings of $1.86 per share, beating estimates of $1.52 per share. Revenue was $42.4 billion, which was higher than Wall Street's expected $38.91 billion.
But analysts at Citigroup have a different take on GM and highlight the "perception vs. reality gaps" that GM faces.
"We believe that taking a closer look at General Motors reveals fundamental misconceptions that could fundamentally change how General Motors is perceived both near and long term," Citigroup said, adding that GM's pickup truck business is significant and that the company presents a transformation story. (Source: "GM Stock Up on Q2 Earnings, Citi: 'Take a Closer Look'," The Street, July 21, 2016.)
GM sees the good times continuing in the U.S., its main profit center, even though sales fell 4.4% during the first half of the year and its market share dropped a full percentage point to 16.6%, the lowest level since at least 1980.
Chief Financial Officer Chuck Stevens said the company's retail sales to individual buyers were up due to strong demand for high-profit pickup trucks and SUVs, plus the impact of redesigned vehicles such as the Chevrolet "Malibu" and "Cruze" sedans and the Cadillac "XT5 SUV."
"Our focus is to drive profitable retail share," Stevens said. "I think the results speak for themselves." (Source: Ibid.)