Analyst: Ford Motor Company (NYSE:F) Could Pay Another Special Dividend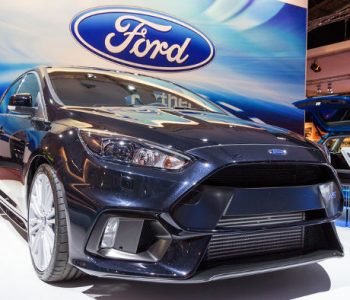 Potential for a 5% Dividend Yield
New York, NY — The automotive sector is not really the hottest place in the stock market these days, but some of them still offer handsome dividends. In fact, one analyst just said that one of Detroit's "Big Three" could further reward income investors.
On Tuesday August 9, Seaport Global Securities analyst Michael Ward initiated coverage of Ford Motor Company (NYSE:F) with a "Buy" rating and a price target of $20.00. This represents an over 60% upside in Ford stock. (Source: "Ford Yields Close to 5%; Another Special Dividend Coming?," Barron's, August 9, 2016.)
Moreover, the analyst believed that Ford has the potential of having a five-percent annual dividend yield and could make another special dividend payment in 2017. Right now, the company has a yield of 4.88%.
In particular, Ward points out Ford's solid cash position: "Balance sheet risk at Ford's auto operations has been largely eliminated and the company ended June with a net cash balance of $14.1 billion (cash and equivalents less debt). We expect positive operating cash flow of about $7 billion annually in 2016 and 2017, despite an increase in spending for global product programs."
"The surplus cash, in our view, will largely be returned to shareholders," he wrote.
Note that in the first quarter of 2016, Ford declared a special dividend of $0.25 per share in addition to its regular quarterly dividend of $0.15 per share. The company also said that it would pay out between 40% and 50% of its earnings in the form of dividends to investors.
The analyst said that this implies a payment of between $0.75 and $0.95 per share from Ford's 2016 earnings.
"The midpoint of the range suggests a special payment in the first quarter of 2017 of $0.20 per share," Ward wrote.
The U.S. automotive industry had a record year in 2015, but some investors are worried that this might be the peak of the industry and that there could be a downturn sometime in the future.
However, Ward said that, "underlying demand indicators suggest total sales will remain at historically high levels over the next few years," and, "Ford is well positioned to generate record levels of profitability."
Ward's conclusion is that, "Ford's improved cost position, de-risked balance sheet and ability to profitably endure a downturn will eventually result in an expanded multiple."