AMZA Stock: Lock in a 24.3% Yield for 2018?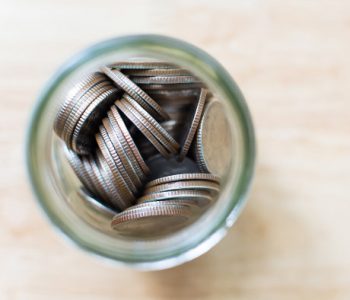 iStock.com/marchmeena29
High-Yield Investment You Likely Haven't Considered
When it comes to earning a high dividend yield from the U.S. stock market, things don't get much better than this.
I'm talking about InfraCap MLP ETF (NYSEARCA:AMZA), an exchange-traded fund (ETF) that invests primarily in the U.S. midstream energy infrastructure sector.
As the name suggests, the fund has a focus on master limited partnerships (MLPs). These often own and operate energy infrastructure assets, such as pipelines and storage terminals.
In today's market, many ETFs are designed to track a certain stock market index. But that's not the case for InfraCap MLP ETF. Instead, this fund is actively managed, with its investment objective being generating total return "through capital appreciation, a high level of current income, and steady growth in the income stream." (Source: "InfraCap MLP ETF," Virtus Investment Partners Inc, last accessed January 8, 2018.)
Also Read:
Qualified Dividends vs Non Qualified Dividends
To achieve this objective, the fund manager uses both fundamental and technical analysis in the security selection and weighting process. InfraCap MLP ETF also uses modest leverage (usually between 20% and 30%), as well as options strategies to boost its income stream and manage risk. At the same time, the fund may also take short positions as a hedge against interest rate risk and commodity price risk.
Because of the downturn in oil and gas prices, energy partnerships haven't been doing that well in terms of unit price performance. However, that did not prevent this ETF from paying a substantial amount of dividends.
Right now, AMZA ETF pays quarterly distributions of $0.52 per share. Shareholders are usually paid on the second week of each January, April, July, and October. And because shares of InfraCap MLP ETF currently trade at just $8.48 apiece, investors buying this fund today can lock in a staggering annual yield of 24.3%. In other words, if the fund can sustain its current dividend rate, investors can expect to get all their money back in about four years through dividends alone.
Of course, a high dividend yield—especially one that's well over 20%—can simply be a sign of trouble. With a portfolio of energy stocks, is this ETF taking on too much risk?
Well, the key to note here is that even though the fund has a sizable exposure to the energy sector, it invests primarily in fee-based businesses. You see, midstream MLPs make money by allowing customers to use their pipelines and storage terminals to transport and store energy products. These MLPs are not drilling new wells, so they don't have to worry too much about the price of oil.
And because they are structured as MLPs, these entities must pay out almost all their available cash to investors in the form of quarterly distributions. In return, MLPs don't have to pay tax at the corporate level.
It's quite easy to get started on investing in this high-yield fund. Because InfraCap MLP ETF trades on NYSE Arca, investors can buy and sell this fund throughout the trading day, just as they would with a regular stock.
Like any fund, InfraCap MLP ETF charges a management fee, which is currently at 1.36%. While the fee is considerably higher than most funds that track an existing index, AMZA fund's jaw-dropping yield and more sophisticated investment strategies could make up for it.