AMZA Stock: Boost Portfolio Return with This 25.3% Yielder?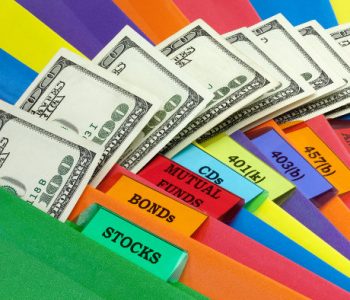 iStock.com/PatCotilloJr
Dividend Stock with a Jaw-Dropping Yield of 25.3%
If you are in the market for dividend stocks, you'd be considered lucky to build a portfolio that yields four percent. Because, with that amount, you would be earning double the income offered by the average S&P 500 company.
But what if you are not satisfied with a four percent return? Well, today, I'm going to show you one of the highest-yielding investments in the current stock market, Infracap MLP ETF (NYSEARCA:AMZA).
Infracap MLP ETF is an exchange-traded fund (ETF), meaning you can buy it on a stock exchange throughout the trading day, just as you would with a regular stock. Unlike with mutual funds, financial advisors don't get a hefty commission when investors purchase AMZA shares, which might explain why most investors haven't heard of the stock.
Even though Infracap MLP ETF does not seem to be a popular name, the fund deserves income investors' attention for a very simple reason: the sheer size of its income stream.
Right now, Infracap MLP ETF makes quarterly distributions of $0.52 per share, which is usually paid in the second week of each January, April, July, and October. At the current market price, that gives the fund a staggering annual yield of 25.3%.
In other words, if the fund keeps paying the current distribution amount, investors purchasing shares today would be getting all their money back through dividends in just four years.
Now, I know what you are wondering: how on earth can a fund generate so much income? Well, the answer is twofold.
First, Infracap MLP ETF focuses on a particular type of cash cow business: midstream energy infrastructure. In particular, the fund invests primarily in master limited partnerships (MLPs) involved in the transportation and storage of crude oil, natural gas, natural gas liquids, and refined products. These MLPs own pipelines and storage terminals and charge their clients a fee for moving and storing energy products. Because they are not drilling new wells, they don't have to worry about commodity prices as much as their upstream counterparts. And due to the fee-based nature of their business, these MLPs can dish out oversized distributions.
Right now, the fund's top three holdings are Energy Transfer Partners LP (NYSE:ETP), Williams Partners LP (NYSE:WPZ), and Buckeye Partners, L.P. (NYSE:BPL). (Source: "Infracap MLP ETF," Virtus Investment Partners, last accessed October 24, 2017.)
The second reason behind Infracap MLP ETF's jaw-dropping yield is the use of leverage. The fund borrows money to invest and also uses derivatives. With leverage, AMZA ETF can magnify the income stream provided by its portfolio MLPs, which are high-yield stocks to begin with. But, of course, using leverage would also magnify the losses when things go south.
Final Thoughts on This High-Yield ETF
Infracap MLP ETF charges investors an annual management fee of 0.95%. Compared to ETFs that are tracking the benchmark indices, a 0.95% expense ratio seems to be on the higher end. However, note that this fund is actively managed and uses derivatives to generate additional income.
With oil and gas prices still deep in the doldrums, investing in the energy sector can bring a significant amount of uncertainty. But, with a focus on "toll road" types of businesses and an actively managed portfolio, this 25.3% yielder could represent an opportunity for investors who are willing to take the risk.