Amplify Energy Corp: Upstream Energy Stock Yields 11.3%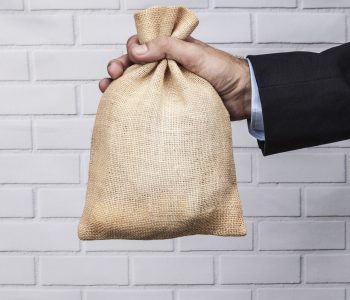 A High-Yield Stock You Likely Haven't Considered
If you ask income investors what kind of energy stocks they want to own, the most popular answer will likely be midstream companies. The reason is simple: running pipelines and storage terminals is usually a fee-based business, which allows midstream operators to make money through the commodity cycle.
As a result, midstream stocks are known for paying the more reliable dividends in the energy sector.
But that doesn't mean we should ignore upstream firms altogether, especially when there's one yielding as much as 11.3%.
I'm talking about Amplify Energy Corp (NYSE:AMPY), an independent oil and gas exploration and production company. Headquartered in Houston, Texas, the company has operations in Oklahoma, the Rockies, offshore California, East Texas/North Louisiana, and South Texas.
With a market capitalization of just under $278.0 million, Amplify is a relatively small player in the exploration and production business.
But the dividends it dishes out are absolutely massive. Right now, the company has a quarterly dividend rate of $0.20 per share, which as I mentioned earlier, comes out to an annual yield of about 11.3%.
Of course, in an era when most companies pay their investors less than five percent, AMPY stock's yield can seem too good to be true. So the big question is, can the company afford its payout?
Let's take a look.
Can You Count on the Payout of Amplify Energy Corp?
The first thing to note is that Amplify only started paying dividends relatively recently.
The current dividend policy was part of its capital return program, which was announced after the closing of the company's merger with Midstates Petroleum Company, Inc. in August 2019. (Source: "Amplify Energy Announces Closing of Merger with Midstates, Guidance for Second Half 2019, Recurring Dividend with Current Yield of 18% and Share Buyback Plan," Amplify Energy Corp, August 6, 2019.)
Amplify has made only two dividend payments, so it is yet to establish a track record. However, based on what the company is projected to do, it should be able to sustain its generous dividend policy.
You see, while fourth-quarter 2019 results are yet to be announced, Amplify's management expects that the company generated free cash flow of between $19.0 and $24.0 million in the second half of 2019. (Source: "Investor Presentation December 2019," Amplify Energy Corp, last accessed January 22, 2020.)
During the second half of 2019, the company paid two quarterly dividends that added up to $0.40 per share. That amounted to $16.2 million in total dividend payments.
Therefore, if the company meets the low end of its guidance range and earned $19.0 million in free cash flow in the second half of 2019, it would achieve a payout ratio of 85.3%. If the company delivers on the higher end of that range and generates $24.0 million in free cash flow, its payout ratio would be 67.5%.
Meeting the guidance range would imply that the company has outearned its dividends by some fairly decent margins. And that should be reassuring to risk-averse income investors.
Worth noting is that paying a generous dividend is not the only way through which the company returns cash to investors. Amplify Energy Corp has also been buying back its shares.
This is also part of the company's post-merger capital return plan. Basically, Amplify's board of directors has approved an open-market stock buyback program that allows the company to repurchase up to $25.0 million of its own shares.
When Amplify reported third-quarter results on November 6, 2019, it revealed that the company had already repurchased about 2.4 million shares of AMPY stock, for a total of about $14.5 million. (Source: "Amplify Energy Announces Third Quarter 2019 Results, Fourth Quarter 2019 Dividend, Merger Integration Update and Fourth Quarter 2019 Guidance," Amplify Energy Corp, November 6, 2019.)
By repurchasing its stock, Amplify is essentially reducing the number of shares outstanding. Therefore, each remaining investor now gets to own a slightly larger portion of the company.
Bottom Line on Amplify Energy Corp
With heightened uncertainty in the Middle East, oil prices have gotten some renewed investor interest. And that has given stock-market participants a new reason to check out upstream companies. At the time of this writing, Amplify stock is up more than seven percent year-to-date.
If Amplify Energy Corp manages to outearn its dividends with free cash flow as management predicts, it could become an income opportunity for 2020.