With a 10% Dividend Hike, Amgen Stock Deserves Investor Attention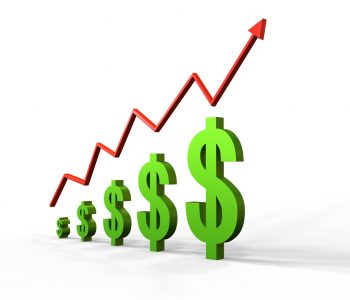 iStock.com/Daniel Lundgren
A Biotech Stock for Income Investors?
In a crashing market, I'd like to read something cheerful. One of things that could lighten up the mood, especially for dividend investors, is an announcement from Amgen, Inc. (NASDAQ:AMGN).
Amgen is a biopharmaceutical company headquartered in Thousand Oaks, California. Last Friday, the company announced that its board of directors has approved a quarterly dividend rate of $1.45 per share, starting with the first quarter of 2019. This represented a 10% increase from the company's previous quarterly dividend payment of $1.32 per share. (Source: "Amgen Announces 10 Percent Increase In 2019 First Quarter Dividend," Amgen, Inc., December 7, 2018.)
For the most part, biotech stocks aren't the go-to choice for income investors. While the broader healthcare sector has produced many dividend giants, biotech is known for its uncertainty. For instance, if the future of a biotech company depends on the results of a certain clinical trial, it's probably not the best choice for investors who are looking to earn a steady stream of dividend income.
The good news is, AMGN is not the average biotech stock. In fact, with a market capitalization of over $120.0 billion, Amgen, Inc. is one of the largest biotech companies in the world.
In particular, the company does have a recurring business model. For instance, the two top selling products at Amgen, "Enbrel" and "Neulasta," each generate billions of dollars of revenue a year.
With a recurring business model, Amgen can set up a regular dividend policy.
And the amount it pays out has only been going up.
Amgen, Inc. Is a Top Dividend Growth Stock
You see, Amgen stock started paying quarterly dividends in 2011. Its initial quarterly dividend rate was $0.28 per share.
Since then, the company has raised the amount every single year. With the latest dividend hike to $1.45 per share, AMGN stock's payout has grown by a staggering 418%. (Source: "Dividend Information," Amgen, Inc., last accessed December 10, 2018.)
If you are wondering whether these dividend increases were a bit too aggressive, a look at the company's financials should be reassuring.
In the most recent quarter, Amgen, Inc. generated adjusted earnings of $3.69 per share, representing a 13% increase year-over-year. Moreover, the amount covered the company's dividend payment of $1.32 per share for the quarter more than twice over. (Source: "Amgen Reports Third Quarter 2018 Financial Results," Amgen, Inc., October 30, 2018.)
At the same time, management also raised their guidance. Amgen is now projected to generate adjusted earnings of $14.00 to $14.25 per share for full-year 2018. This would easily cover AMGN stock's total dividends of $5.28 per share paid for the year.
Amgen Stock Returns Cash to Investors
At the end of the day, I should point out that one of the reasons why Amgen can deliver impressive earnings-per-share growth is its lower share count over time: the company has been buying back its shares.
Just like dividends, stock buybacks represent a way for companies to return cash to investors. In just the third quarter alone. Amgen repurchased 8.7 million shares for $1.7 billion. And by the end of the quarter, Amgen still had $3.7 billion remaining under its stock buyback authorization.
A buyback program, like the one Amgen is pursuing right now, lowers the number of shares outstanding. Therefore, it allows each existing shareholder to own a slightly larger portion of the company.
Trading at $194.09 apiece, AMGN stock offers an annual yield of around three percent.
You can find higher-yielding stocks in the market. But thanks to the company's continued dividend growth, AMGN stock investors will likely collect much higher yield on cost a few years down the road.