AmeriGas Stock: This "Cash Cow" Yields 8.3%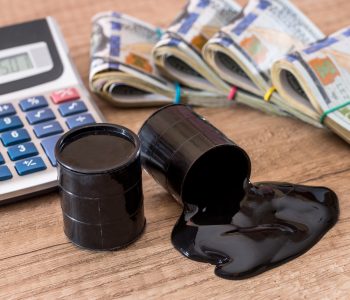 Earn an 8.3% Yield from This Cash Cow
Today, I'm going to share my favorite way to spot yields in the stock market ranging from five to nine percent: "cash cows."
I coined the term "cash cow" to describe mature businesses that generate steady profits. Because they don't have much in the way of growth potential, owners can milk these operations for ongoing dividends.
AmeriGas Partners, L.P. (NYSE:APU) represents a textbook example. The firm serves over two million customers in 50 states, making it the largest propane distributor in the country. It tops my list of Cash Cows for a few of reasons. (Source: "Overview," AmeriGas Partners, L.P., last accessed July 5, 2017.)
The story is pretty straightforward here, for starters. AmeriGas earns a small fee on each gallon of propane shipped to customers. While energy prices can swing wildly, the actual volume consumed by households is remarkably consistent. This means profits stay steady from year to year.
Breaking into the industry requires a huge up-front investment. But now that AmeriGas has its business up and running, ongoing costs come in at only a fraction of sales. Its fleet of trucks, terminals, and storage tanks are not that expensive to maintain.
Investors ignore this business because future growth will be meager at best. The number of households burning propane flatlined years ago and the only boost in demand comes from the occasional cold winter. This means, however, that incumbents don't need to invest in new facilities, so most of their cash flow gets returned to shareholders.
Better still, it's lucrative. In order to switch to another propane company, customers have to dig up their yards and install a new storage tank. If you want to switch to oil, you might need to replace all of the appliances in your house.
This is great news for AmeriGas, since this hassle locks in a dependable stream of income. It also gives the firm pricing power, as customers won't switch to a rival just to save a few bucks.
You can see this strength in the partnership's financial results. Over the past few years, AmeriGas has generated $0.15 in profits on every dollar invested in the business. These double-digit returns put this stock in an elite group of companies, on par with blue-chip names like McDonald's Corporation (NYSE:MCD), Procter & Gamble Co (NYSE:PG), and Colgate-Palmolive Company (NYSE:CL).
For dividend investors, there might be no better business, especially if you like earning a steady income stream.
Since 1999, AmeriGas has increased its distribution at a 6.4% annual clip. Even through the financial crisis, executives managed to bump the payout for unitholders.
That growth has added up over time. Today, the partnership pays out a quarterly distribution of $0.95 per unit. That comes out to an annual yield of 8.3%.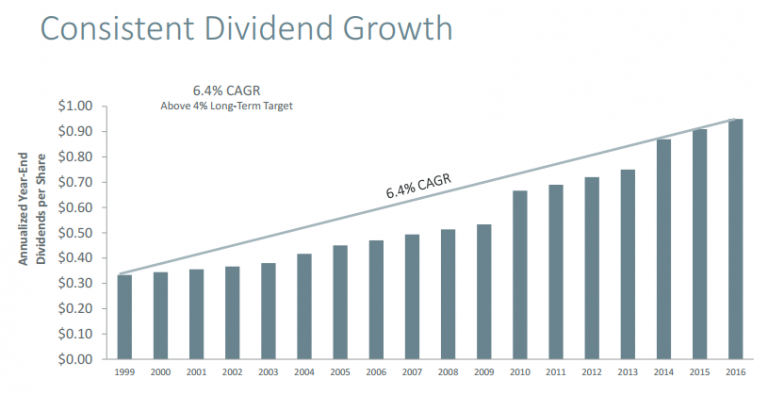 Source: "December 8, 2016 Investor Day Presentation," AmeriGas Partners L.P., December 8, 2016.

The Bottom Line on APU Stock
Investors love growth. The expansion, however, is expensive, not to mention risky. Buying new plants and equipment can suck up huge amounts of capital, which doesn't leave a lot left over for shareholders.
That's what makes cash cows like AmeriGas stock so attractive. These companies toiled for years building their businesses. Now sit back and enjoy their hard work.